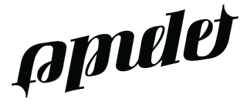 Los Angeles, CA (PRWEB) November 18, 2015
Omelet (omeletla.com), the LA-based creative company, today announced its partnership with Ubisoft – a leading creator, publisher, and distributor of interactive entertainment and services – and the agency's involvement with promotional efforts for the latest game release of Tom Clancy's Rainbow Six franchise, including a TV spot and complementary featurette series premiering today. The cinematic trailer, titled "Siege The Day," stars Golden Globe-winning actor Idris Elba, as the lead spokesperson for the critically-acclaimed series and highly anticipated first-person tactical shooter game.
Shot in Prague, Czech Republic over four days during Summer 2015, the TV spot and featurette series – the latter of which is called "The Laws of Siege" – feature Elba as a ubiquitous guide responsible for leading viewers through the Rainbow Six Siege experience: an intense firefight between two teams using strategy and improvisation in a highly destructible environment to gain the upper-hand. With an emphasis on high production value and an engaging exposition of the game's foundations, the spot gets fans geared up and excited for the December 1st launch.
"Introducing a first-person shooter title that, one, has a strong franchise legacy and two, is going up against the biggest entertainment brands in gaming is a daunting task," said Benji Han, Brand Manager at Ubisoft. "In order to make a significant splash within the crowded category, it was important that we find a creative partner that not only understood the story we wanted to tell with Rainbow Six Siege but also knew how to tell it in a big way. The Omelet team demonstrated video game savvy, advertising smarts, and passion for their work throughout the entire creative process. It was an absolute pleasure taking on this challenge with them, and we look forward to tackling more with them in the future."
Seven years after the last title in the storied Tom Clancy's Rainbow Six franchise, Rainbow Six Siege returns to the popular first-person shooter genre for the Xbox One, PlayStation 4, and PC gaming platforms.
"As actual fans of the Rainbow Six franchise, we had the rare opportunity to craft a campaign that's really important to us – as gamers and as creatives," said Josh Smutko, Creative Director at Omelet. "We're super proud to share an experience that really shows what it's like to play this game, to feel the rush of close-quarters combat."
"On top of that, we were really lucky to work with a smart, collaborative client like Ubisoft. They were a tremendous ally in making this idea bigger and more badass than I think any of us could have hoped for," said Raul Montes, Creative Director at Omelet.
About Omelet:
Omelet is a creative company that solves complex marketing problems for progressive partners, including AT&T, Bravo, Microsoft, Ubisoft, and Walmart. The company also has divisions – including Omelet Studio, Omelet To Go, and Omelet Brands – to create original brand programming, live interactive experiences, and original owned intellectual property.
http://www.omeletla.com
About Ubisoft:
Ubisoft is a leading creator, publisher and distributor of interactive entertainment and services, with a rich portfolio of world-renowned brands, including Assassin's Creed, Just Dance, Tom Clancy's video game series, Rayman, Far Cry and Watch Dogs. The teams throughout Ubisoft's worldwide network of studios and business offices are committed to delivering original and memorable gaming experiences across all popular platforms, including consoles, mobile phones, tablets and PCs. For the 2014-15 fiscal year Ubisoft generated sales of €1,464 million. To learn more, please visit http://www.ubisoftgroup.com.
Contact:
Devin Desjarlais
Omelet Director of Communications
devin[dot]desjarlais[at]omeletla[dot]com
424-672-8606