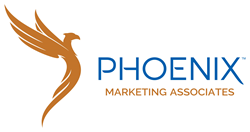 Scottsdale, AZ (PRWEB) November 18, 2015
Phoenix Marketing Associates (PMA), named one of Phoenix's Top Marketing Firms by the Phoenix Business Journal, has been engaged by the Greater Scottsdale Boys and Girls Club. The organization empowers 18,000 youth of all ages and backgrounds to develop the qualities needed to reach their full potential as productive, responsible citizens.
The event, "Live & Local" is presented by GoDaddy and is a feature event in Scottsdale during the month of November which includes over 20 local restaurants, spirits distributor and four local bands. The event took place on Sunday, November 8th, 2015 at the Scottsdale Civic Center Mall from 5pm until 9pm.
The event celebrates the best in Arizona food, music and spirits with a broad culinary and entertainment lineup including local restaurant and beverage partners, celebrity mixologists, entertainers and more. In partnership with the Arizona Restaurant Association, proceeds benefit the Boys & Girls Clubs of Greater Scottsdale.
PMA has been engaged to handle all aspects up public relations, promotion and social support of Live & Local 2015.
"We're honored to have earned the trust of the Boys and Girls Club of Greater Scottsdale and look forward to promoting the event through multiple media channels", stated Jason Jantzen, President of Phoenix Marketing Associates.
PMA has recently completed assignments for a broad range of clients including, UltraStar Multi-tainment Center at Ak-Chin Circle, Ling and Louie's, The American Academy of Pediatrics and DB Schenker USA.
About Phoenix Marketing Associates:
Phoenix Marketing Associates works with small to medium sized businesses across North America to provide targeted and results driven marketing solutions on a contract basis within any budget. Their consultative approach allows for a thorough needs analysis, which translates into an effective marketing and PR strategy that saves their clients time and money while providing maximum exposure.
By assigning a team of qualified professionals to each individual situation and utilizing the most current communication and online demand generation technologies, Phoenix Marketing Associates enables businesses to achieve Fortune 500 results on an entrepreneurial budget. For additional information, please visit http://www.PhoenixMarketingAssociates.com
Media contact:
Christine Holtz
Phoenix Marketing Associates
602-282-0202