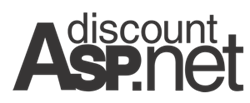 "While Microsoft continues to enhance TFS to improve productivity, our TFS hosting service helps developers to become even more productive..." said Takeshi Eto, VP Business Development at DiscountASP.NET
Pasadena, CA (PRWEB) November 20, 2015
DiscountASP.NET, a hosting solutions provider for Microsoft developers, announces the launch of managed Team Foundation Server (TFS) 2015 hosting. The premium Managed TFS 2015 hosting solution is available in both US-based and UK-based data centers.
Managed TFS provides customers with their own instance of Team Foundation Server on a private virtual machine that is not shared with any other customer. DiscountASP.NET offers both the TFS Basic configuration and the TFS Full configuration that includes SharePoint and Reporting. The Managed TFS service also supports server-side customization, such as third-party software installations that are not possible with in a shared TFS hosting scenario.
The TFS hosting solution is fully managed and DiscountASP.NET tests and manages all security updates and patching. DiscountASP.NET also offers TFS migration and upgrade services for existing TFS hosting customers and for businesses looking to migrate from their on-premises TFS installation to a fully managed hosted TFS solution.
"While Microsoft continues to enhance TFS to improve productivity, our TFS hosting service helps developers to become even more productive by allowing them to focus on their core application development work rather than managing their ALM infrastructure." said Takeshi Eto, VP Business Development at DiscountASP.NET.
For more information and for quote requests, visit http://www.discountasp.net/tfs
About DiscountASP.NET:
DiscountASP.NET is a leader in hosting solutions for Microsoft developers. DiscountASP.NET is a Microsoft Gold Partner who offers both shared and managed TFS hosting solutions. As a leader in cutting-edge ASP.NET web hosting, DiscountASP.NET supports the latest Microsoft web stack. Through strong word-of-mouth and their commitment to ASP.NET developers, DiscountASP.NET has become the choice for ASP.NET hosting