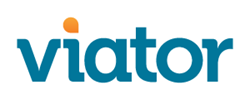 San Francisco, Calif. (PRWEB) November 19, 2015
Viator, a TripAdvisor company and the leading resource for tours and activities worldwide, has been selected by Swiss International Air Lines, Ltd., the national airline of Switzerland, as its exclusive partner for destination experiences on its website swiss.com
Through "Activities" on the airline's homepage, within the booking process as well as via confirmation emails, SWISS customers can seamlessly browse through Viator's tours, attractions, events and local experiences available in the destinations operated by SWISS and book them with ease. Part of the Lufthansa Group and member of the Star Alliance, SWISS transports approximately 16 million passengers a year to more than 100 destinations – with nearly 80 of those located throughout Europe. Those passengers can now add amazing destination experiences to their SWISS travel itinerary.
Examples of popular and unique attractions and experiences available in top destinations served by SWISS include:
London: Exclusive early access to Stonehenge, skip the line access at the London Eye and Afternoon Tea at Grosvenor House
Zurich: Jungfraujoch: Top of Europe Day Trip from Zurich, Switzerland mountains, cheese and chocolates tour, a day tour of Lucerne
Bangkok: Bangkok by Night: Temples, Markets and Food by Tuk-Tuk, an excursion to Thailand's Ayutthaya Temples with a river cruise, and a floating markets cruise of Damnoen Saduak
New York: Viator VIP: NYC Night Helicopter Flight and Statue of Liberty Cruise, a pizza tour of Brooklyn and Coney Island, and Manhattan island cruises
"At SWISS, we are continuously striving to provide our customers with the highest quality flight services and travel resources," said Parand Rohani, head of Online Sales Development for SWISS. "Viator's worldwide selection of local travel experiences is a strong addition to our online offerings and has been well-received by our customers who are keen on experiencing their destination like a local."
"Many of the cities served by SWISS represent some of Viator's most popular destinations around the world where we have very strong relationships with the best local tour and attraction providers," said Ken Frohling, vice president of business development for Viator. "We are thrilled to be working with SWISS to provide their millions of loyal customers with access to unforgettable in-destination experiences to complement their journey."
About Swiss International Air Lines
Swiss International Air Lines (SWISS) is Switzerland's national airline, serving 105 destinations in 49 countries from Zurich and Geneva and carrying over 16 million passengers a year with its 94-aircraft fleet. The company's Swiss WorldCargo division provides a comprehensive range of airport-to-airport airfreight services for high-value and care-intensive consignments to some 130 destinations in over 80 countries. As "The Airline of Switzerland", SWISS embodies the country's traditional values, and is committed to delivering the highest product and service quality. With its workforce of some 8,250 personnel, SWISS generated total operating income of CHF 5.2 billion in 2014. SWISS is part of the Lufthansa Group, and is also a member of Star Alliance, the world's biggest airline network.
About Viator
Viator, a TripAdvisor company, is the leading global tours and activities provider for travelers, delivering online and mobile access to thousands of curated trip activities including tours, attractions, shore excursions and private guides, in more than 1,500 destinations worldwide. In-house travel experts work with trusted local operators to ensure the quality and value of every experience, all backed by Viator's 24/7 customer service and global low-price guarantee. With more than 800,000 verified reviews plus exclusive videos and insider travel tips, Viator has everything a traveler needs to find and book the best things to do worldwide. In addition to the flagship site – Viator.com – travelers can book in advance or in-destination via the Viator Tours and Activities App, as well as local-language sites for European, Latin American and Asian travelers. Viator also provides tours and activities to more than 3,000 affiliate partners including some of the world's top airlines, hotels and online travel agencies. Viator is headquartered in San Francisco with regional offices in Sydney, London and Las Vegas. Viator – travel with an insider.