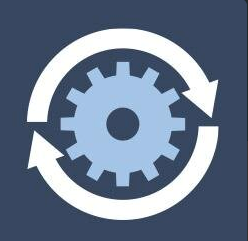 One of the biggest boosts an online store can get as a result of its email marketing efforts is traffic. Traffic is huge, even if shoppers don't make a purchase on their first visit, merchants now have the opportunity to re-market to those customers
Rochester, MI (PRWEB) November 20, 2015
This holiday season is anticipated to be bigger than ever for online retailers. With more and more shoppers using mobile devices, and many forgoing the chaos of brick and mortar shopping altogether during the busiest shopping day of the year, it becomes increasingly important that online retailers are prepped and ready for the influx of traffic that is coming their way. In order to help online merchants prepare for the biggest shopping weekend of the year, Autoresponder Max has put together a few tips to ensure online merchants are addressing these important opportunities for conversion through email marketing and remarketing.
One of the biggest boosts an online store can get as a result of its email marketing efforts is traffic. Traffic is huge, even if shoppers don't make a purchase on their first visit, merchants now have the opportunity to re-market to those customers. Especially those who have abandoned their carts. Lots of retailers are offering sale pricing, incentives, special offers, and more to lure shoppers into their store. Many shoppers will be comparison shopping, which means they could be adding items to their cart and applying discount codes (if available) just to see how a retailer's pricing stacks up against the competition. But, if they've put something in their cart, merchants then have the opportunity to send that shopper an abandoned cart email and hopefully convert that casual shopper to a buyer.
If customers do make a purchase, utilizing a cross-sell email campaign allows merchants to offer suggestions to customers with complementary items, providing retailers with an additional upsell opportunity. Merchants can also use a "first purchase" email campaign to thank new customers for buying with them for the first time.
Promoting special offers and sales is critical, too. Merchants can easily use a newsletter email campaign to send out notifications of special offers, promotions, offer codes, etc. These are generally easy to set up, and can often times be scheduled in advance. Merchants may wish to create separate newsletters for Black Friday, Cyber Weekend, and Cyber Monday, for optimal results, with custom timing for delivery of each newsletter. For Black Friday, Autoresponder Max suggests deploying the email during the early morning hours of the Friday after Thanksgiving (2 AM or 3 AM) or even the night before so shoppers can organize their shopping hit list after they've finished their Thanksgiving dinner. A weekend newsletter should go out that Saturday,, around 8 AM, and the Monday newsletter should go out around 8:00 AM or 9:00 AM when shoppers are back from the holiday break, ready to shop.
Employing some or all of these strategies in an email marketing or remarketing campaign are critical for success this holiday shopping season. Most retailers have already started advertising Thanksgiving holiday deals, so merchants will want to make sure that they are taking of advantage of email marketing as an effective means of promoting their business competitively during the busiest time of year for online shopping.
Founded in 2011, Autoresponder Max is a leader in email remarketing. The company offers a wide range of email services designed to boost its client's revenue by increasing conversion rates.
Autoresponder Max and Autoresponder Max.com are the property of eCommerce Product Machine, Inc..The names of companies and products mentioned herein may be the trademarks of their respective owners.