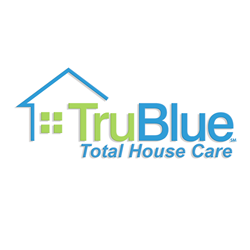 When you work with TruBlue, you know that you're working with two Marines with integrity. We're honest and we'll stick to our word. - Randy Saulsberry
Marietta, GA (PRWEB) November 24, 2015
When Jabari McDonald and Randy Saulsberry decided they wanted to open their own business, they knew it would have to be something that made lives better. Now the two are excited to be doing just that throughout the Northwest Atlanta area with their recently launched business, TruBlue Total House Care of Marietta.
TruBlue of Marietta specializes in providing total house care, including maid services, handyman repairs, yard work, special projects and emergency repairs. TruBlue works with home owners, business owners, and real estate professionals to maintain homes, small businesses and rental properties, with scheduled services, improving curb appeal, making final preparations to sell homes and more. By having a single source like TruBlue Total House Care handle all these tasks, home and business owners can save time on property maintenance and spend more time doing the things they love.
This locally-owned TruBlue serves Marietta, Kennesaw, Acworth, Smyrna and the surrounding communities.
"Our slogan – One Company, One Call – is really what sets us apart. When you're looking for maid services, emergency repair people and someone to do handyman services, you usually have to make three or four calls. By working with TruBlue, you can skip the hassle and let us take care of those things for you," Saulsberry said.
McDonald and Saulsberry are both US Marine veterans who were first deployed to the Middle East in 2003 for Operation Iraqi Freedom and then to Afghanistan for Operation Enduring Freedom. They've also served in Japan, Korea, Thailand, Australia, Kuwait, Guam, Iwo Jima, the Philippines, Marshall Islands, Wake Island, Kwajalein, Italy, Greece, Dubai and Bahrain. With a combined 13 years of professional experience, McDonald and Saulsberry are both certified Equal Opportunity Representatives.
In 2006 the two – as well as a third Marine who now owns a Fresh Coat Painters franchise – decided to go into business when they left the marines. It was that third Marine, Jamario Ridley, who told them about TruBlue.
"We discussed it and decided going into business together and buying a TruBlue franchise was a great idea. With TruBlue, anyone can be a client, whether they're looking for regular maid service or full property management. We like that we'll have room to grow in this community and beyond," McDonald said.
"We were both from low income families and we joined the military to give ourselves a better future. We were pushed to learn leadership and teamwork, which is what inspired us to want to open a business rather than work for someone else," Saulsberry said. "When you work with TruBlue, you know that you're working with two Marines with integrity. We're honest and we'll stick to our word."
McDonald is a single parent with two sons, Jabari and Curtis. Saulsberry has been married to Anita for 16 years and they have two sons, Isaiah and Donovan, as well as a daughter Amiyah.
All TruBlue franchises are fully insured and bonded and all employees are background checked and certified. To learn more about TruBlue of Marietta, call 770-354-6339, email JMcDonald(at)TruBlueHouseCare.com or RSaulsberry(at)TruBlueHouseCare.com, or http://www.TruBlueMarietta.com.
About TruBlue Total House Care
TruBlue gives you one convenient and affordable solution for all your house care needs. Your House Care Manager will take care of your entire home, inside and out, from maid services, household repairs, yard work – even emergency repairs and seasonal projects. Our affordable services are offered year-round and are customized to meet your needs and budget. We strive to provide affordable, worry-free living for seniors and hassle-free living for busy adults. Our goal is to eliminate the worries, hassles and headaches of home maintenance and to provide full-service, trustworthy house care services to fit any budget.