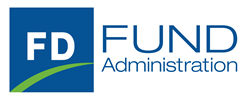 We are pleased to see Tom join FD Fund Administration, where he joins a team with years of experience working together to serve complex funds and with the backing of a nationally recognized CPA firm, Frazier & Deeter
Philadelphia, PA (PRWEB) November 30, 2015
FD Fund Administration announced today the addition of Tom DiEgidio as the leader of FD Fund Administration's Private Equity Services Practice. DiEgidio joins the firm after a successful tenure with Citigroup Inc.'s Private Equity Fund Services. Earlier this year Citigroup announced its intention to exit the fund administration business.
"Tom has served the largest and most well recognized names in our industry," said Jackie Boggs, Managing Director of FD Fund Administration. "Tom is a great addition to our team and we are excited to be able to add to our resources focused on the specialized needs of private equity clients."
"Tom is seasoned executive who understands the unique environment and needs of private equity organizations," said Matthew Barbato, Principal of Hamilton Lane. "We are pleased to see Tom join FD Fund Administration, where he joins a team with years of experience working together to serve complex funds and with the backing of a nationally recognized CPA firm, Frazier & Deeter."
DiEgidio will be the Partner in Charge of leading the Private Equity Services Practice within FD Fund Administration. In that role he will be responsible for business development as well as delivering client satisfaction for the company's private equity clients.
DiEgidio will work with Private Equity groups to identify relevant solutions, leveraging both the services of FD Fund Administration and services of the firm's parent company, Frazier & Deeter. Frazier & Deeter's portfolio of services includes tax planning, accounting, wealth management, forensic accounting, SOC reporting and a variety of advisory services.
"Tom is a true professional with deep knowledge of the needs of private equity investors," said Robert Woosley, Director of Strategic Initiatives at Frazier & Deeter. "We are pleased to work with Tom and the expanding FD Fund Administration team to leverage our accounting, tax, and specialized support services."
"Through FD Fund Administration and its parent firm, Frazier & Deeter, I have found a platform with the resources and focus to meet the distinctive needs of the private equity industry," said Tom DiEgidio. "Private equity firms need third-party administrators with the experience and resources to support their funds. They also need a professional partner with the entrepreneurial mind-set to bring targeted solutions and resources to the table. I am excited about the opportunity to expand FD Fund Administration's private equity practice."
About FD Fund Administration
FD Fund Administration (http://www.fd-fa.com) provides highly customizable fund administration services to meet the needs of complex real estate and private equity funds. FD-FA offers a robust suite of services, including fund accounting, investment reporting, tax administration, valuation services, investor servicing, Company Reporting and Portfolio analytics and other services. FD Fund Administration is headquartered in Philadelphia, Pennsylvania.
About Frazier & Deeter
Frazier & Deeter (http://www.frazierdeeter.com) is a nationally recognized top 60 CPA and advisory firm headquartered in Atlanta, Georgia. The firm provides tailored services across a wide range of tax, audit, accounting and advisory needs to achieve each client's unique financial goals. Frazier & Deeter has been named the #1 Accounting Firm to Work For, the 57th largest CPA firm and one of the Fastest Growing CPA firms among the top 100 firms in the U.S. by Accounting Today magazine. Frazier & Deeter has also been named a 2014 Best Firm for Women's Leadership Equity by Project MOVE.