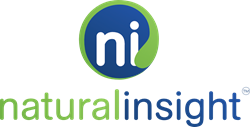 STERLING, VA (PRWEB) December 03, 2015
Natural Insight, a leading provider of cloud-based Workforce Management Software for retail merchandising and field marketing, announced today the availability of WorkTrak, a new Mobile App for Android™ and iOS® devices. The new native application leverages Natural Insight's already best-in-class HTML5 architecture and delivers a rich user experience that simplifies scheduling, time keeping, task management, photo capture, and data reporting for more than 80,000 hourly workers executing merchandising and marketing programs across the entire retail ecosystem.
"Throughout our history we've been dedicated to making hourly and mobile work easier for both employers and employees," said Stefan Midford, CEO of Natural Insight. "Today, we're taking a big step forward by injecting new level of mobile productivity into our platform that gives customers the flexibility to choose between a world-class web solution that works on any device in any browser – or, a native application that enables rich user experiences on Android and iOS devices."
"Retail field operations are critical to our business and that's why we partner with Natural Insight to schedule staff, capture time and attendance, collect data, and measure operational results in real time," said Mike Skinner, Chief Technology Officer of ActionLink. "And now, with WorkTrak, our users will have the added benefit of a native application experience."
The Best of Both Worlds:
Natural Insight has been a long time innovator in delivering HTML5 and BYOD-friendly mobile productivity solutions that work seamlessly on any browser and any device. Now, with the introduction of WorkTrak, Natural Insight is extending its HTML5 innovation to include a native application experience for workers equipped with Android and iOS devices.
Architecture Summary:
WorkTrak extends and enhances Natural Insight's existing web architecture by delivering a native wrapper experience that presents the user with identical capabilities otherwise available in a web browser experience. Therefore, the end-user experience is familiar and comfortable, and yet it harnesses the power of the device-side services to enhance off-line functionality and large volume photo capture.
Native Features:

Enhanced Media Handling
No limits on media size capture and upload
Access to native camera functionality (editing, cropping, rotating)
Validate device location at defined intervals during active shifts
Configurable by project, and integrated into exception reporting
About Natural Insight
Supporting 80,000 skilled retail professionals in more than 110,000 locations globally, Natural Insight is a leading provider of cloud-based workforce management software for merchandisers, product companies, event marketers and retailers. Natural Insight is privately held and headquartered in Sterling, VA with offices in Toronto and Birmingham, England. Visit http://www.naturalinsight.com for more information.