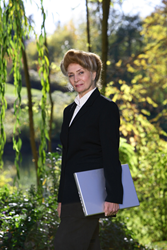 Grants Pass, OR (PRWEB) December 08, 2015
The United Nations Conference on Climate change now underway outside Paris may be addressing the wrong issues. That was the opinion expressed by fresh water advocate and radio host Sharon Kleyne and her guest, Climatologist L DeWayne Cecil, PhD, on a recent broadcast. Kleyne and Cecil assert that while carbon dioxide (CO2) emissions are a major global challenge, and while everyone desires a clean and stable environment, the primary issues affecting the survival of the human race, and our standard of living and quality of life, are water supply and population growth.
Addressing these issues, says Cecil, will also begin to address the CO2 problem.
Kleyne and Cecil discussed the Paris conference, climate change, water supply, population growth and Water Life Science® on her Sharon Kleyne Hour® Power of Water® radio show of Monday, Nov. 30, 2015. For podcast of the show, go to http://www.SharonKleyneHour.com.
The globally syndicated, education oriented radio show is heard weekly on VoiceAmerica (Health and Wellness, and Variety Channels) and Apple iTunes. The show is sponsored by Bio-Logic Aqua® Research Water Life Science®, founded by Kleyne and specializing in fresh water, the atmosphere, body surface evaporation and dehydration. The Research Center's signature product for dry eye is Nature's Tears® EyeMist®.
L. DeWayne Cecil, PhD, is a Climatologist formerly with NASA, NOAA and the USGS. He is currently Chief Climatologist with Global Science and Technology, and Founder and Principal Scientist with Sustainable Earth Observation Systems, Waynesville, NC. Cecil is deeply involved in the Small Satellite ("Small Sat") program, replacing a few large, billion dollar Earth observation satellites with many much smaller, far less expensive and more easily launched satellites.
The lack of emphasis on water at the Paris conference is concerning to Kleyne. The study of climate, Kleyne points out, is essentially the study of the behavior of water vapor (or humidity) in the Earth's atmosphere. Water vapor constitutes 36 to 72 percent of the greenhouse gases in the upper atmosphere that warms and moderates surface temperatures, creates clouds and produces precipitation (CO2 constitutes 9-26 percent). Without water vapor, Earth's climate would be nearly dry, with no clouds, no weather movement and huge night to day temperature fluctuations.
Regarding water supply, the average United States resident, directly or indirectly, consumes 371 gallons of water per day. In Uganda, the figure is 44 gallons per person per day, which is still a lot. It requires 1,800 gallons of water, according to Cecil, to produce one pound of beef (including irrigation of feed crops). One cotton t-shirt requires 800 gallons of water.
The problem, Cecil explains, is that in 25 years, because of population growth, the human need for water will double and the amount of food required to feed the population will double. Reducing carbon emissions or cooling the climate will not resolve these issues. On the other hand, developing cutting edge technology to use water and energy more efficiently, grow food more efficiently and control population growth, would begin to resolve the impending crises, including CO2 emissions, without sacrificing economic development or living standards.
"Climate change," according to Cecil, is a difficult subject to quantify. The climate is always changing and has been since the birth of the planet. While Cecil does not deny that some human activities impact the climate and that the effects are not always beneficial, he also notes that the Earth environment has what is called an "energy balance." If the air becomes too dry, it will stimulate the water in the oceans to evaporate faster and replace the lost moisture. Similarly, when an area becomes warmer, the atmosphere tries to even things out by pulling or pulling energy from surrounding areas though winds and storms. The increase in atmospheric movement and energy is expressed through hurricanes, blizzards, floods, extended droughts and other climatic extremes.
Cecil's primary conclusion is that there is still much to be learned about the Earth environment, vegetation patterns and the hydrologic cycle. Instead of arguing whether or not climate change is "established science," scientists should do everything possible to obtain accurate research data and an unbiased analysis. The Obama administration's cutting back of NASA's Earth Observation Satellite program, in Cecil's opinion, was a step backward, although it did ultimately stimulate the rapid development of Small Sat technology and an increase in private sector participation in space exploration and Earth observation.
©2015 Bio-Logic Aqua® Research Water Life Science®. All rights reserved.