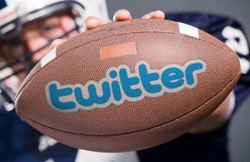 (PRWEB) December 09, 2015
Football coaches, parents and high school players are invited to join the #Txhsfbchat coaches and Playced.com, USAToday High School Sports recruiting partner, to discuss recruiting strategies, timelines, finances and ask questions of the experts and high school coaches.
Txhsfbchat is a long running Twitter chat moderated by Ridge Point Texas Football Coach Christopher Fisher that weekly provides a structured forum for football coaches from around the nation to exchange tactics, techniques and ideas. The chat can be accessed at TXHSFBCHAT.com or on Twitter at the hashtag txhsfbchat.