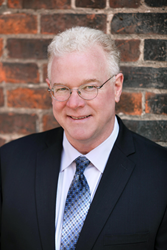 Trends we are witnessing today will only be exacerbated by the Department of Labor's fiduciary rule over the next five years.
Marine on St. Croix, Minnesota (PRWEB) December 09, 2015
Independent channel broker-dealer recruiter Jon Henschen's most recent article, "4 Factors That May Cause a Flood of Broker-Dealer Sales" has been published on ThinkAdvisor. Henschen's article provides an insightful analysis of the trends being witnessed today in the broker dealer channel.
With 9,500 Cetera Financial Group reps, 470 NEXT Financial Group reps and 4,925 AIG Advisor Group reps looking to "get bought," Henschen asserts that we may be headed for a floodtide of broker-dealer sales as prospects for their future profitability fade. Further, the trends we are witnessing today will only be exacerbated by the Department of Labor's fiduciary rule over the next five years. Marketplace dynamics such as insurance company trends, the strong dollar and the inherent profit potential of the independent channel will all have influences on whether owning independent broker-dealers makes sense.
In reviewing the trends, Henschen points to four factors that are having a particular impact. The first factor is the profit hit from DOL rule implementation. Henschen believes that BD profit levels may not be sustainable due to new fiduciary standard negatively impacting an advisor's ability to prospect for new clients, restrictions it places on non-liquid products in retirement accounts, new labor-intensive requirements for what must be disclosed on websites and restrictive product choices.
As Henschen points out, the second factor is that small firms are drowning in FINRA rules and advisors are struggling to keep pace in an ever-shifting environment. He a shares a story from an advisor who commented, "Some of us are wondering if we can grow fast enough to get the size and scale needed to keep up with the expensive regulation that never slows down." Henschen further notes that LPL has been through the ringer with FINRA over the last few years and has warned our industry that what they've been through will trickle down. Tracking and reporting are areas that many firms fall short on during audits; small firms being the least able to survive the FINRA fines that are imposed.
A third factor is that the strong dollar makes sales of foreign-owned BDs more attractive. Henschen notes that with the euro-to-dollar ratio at $1.06 to $1.00, European firms have a window to sell their broker-dealers in the U.S. and benefit from the unusually strong dollar. AXA Advisors (French owned), Jackson National BDs (British owned) and Allianz (German owned) are all potential sales.
Lastly, Henschen points to the fact that the industry has seen numerous insurance-owned broker-dealers sell off their least proprietary-minded independent arms in favor of their channels that sell large amounts of proprietary products. ING, MetLife, Nationwide and most recently Transamerica have all shed their independent arms that do less proprietary products in favor of channels that are more proprietary-product focused.
The article concludes with a discussion of who potential buyers might be.
You can read the full article here.
Jon Henschen is President of Henschen & Associates, an independent broker dealer recruiting firm located in Marine on St. Croix, Minnesota. With more than 20 years of industry experience, Jon is a staunch advocate for independent financial advisors, and is widely sought after by both reps and broker dealers for his expertise and advice on independent broker dealer topics.