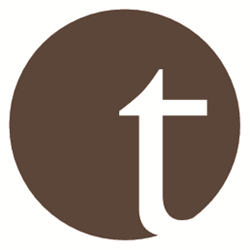 "Todd is the undisputed authority on entrepreneurial ventures rooted in legal cannabis and will continue to lead innovation in the rapidly growing market, which is projected to exceed $8 billion in the next few years."
LOS ANGELES (PRWEB) December 09, 2015
PMBC Group, a Los Angeles-based publicity firm, today announced the signing of Todd Mitchem Companies, a strategic account win for the agency's expanding business practice. PMBC Group is responsible for generating awareness for Todd Mitchem, CEO and Founder of Todd Mitchem Companies, as well as shedding light on emerging companies in the fast-growing cannabis industry.
"With more and more states legalizing marijuana, it's prime time for new businesses to emerge to service this industry," said Ola Danilina, founder and CEO of PMBC Group. "Todd is the undisputed authority on entrepreneurial ventures rooted in legal cannabis and will continue to lead innovation in the rapidly growing market, which is projected to exceed $8 billion in the next few years."
To support Todd Mitchem Companies' business goals, PMBC will develop and execute a multi-platform business and consumer media campaign, leveraging Todd Mitchem's successful business ventures, as well as his intimate knowledge of the industry.
Founded in January 2010, the Denver-based Todd Mitchem Companies works to consult businesses in all aspects of the cannabis industry. With focuses including brand and licensing development as well as corporate infrastructure, Todd Mitchem Companies is dedicated to bringing cannabis to the masses and supporting the growth and overall legitimizing of the fast-moving industry.
About PMBC Group
PMBC Group is a leading technology PR firm based in Los Angeles, servicing clients across the globe. Acting as an extension of a client's team, PMBC develops and executes results-driven campaigns designed to elevate business profiles, attract investment, establish credibility and increase brand awareness. Areas of expertise include apps, software, adtech, fintech, consumer electronics and more. 
For additional information, visit http://www.PMBCGroup.com and follow on LinkedIn, Twitter, Instagram and Facebook.