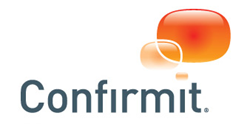 New York, NY and Oslo, Norway and London, UK (PRWEB) December 10, 2015
Confirmit has partnered with Emotient, the leader in emotion detection and sentiment analysis technology based on facial expressions, to deliver greater insight to Market Research (MR) organizations and Voice of the Customer (VoC) programs.
The partnership answers the need for research organizations to use more sophisticated, detailed and personal behavioral analytics to extract more accurate insight from research surveys. Facial expression recognition technology is an ideal solution, delivering a level of insight about personal sentiment and reaction that cannot be gained through other research methods.
Ken Denman, CEO, Emotient, explained, "Attention, engagement and emotion are the currency of revenue growth and customer satisfaction because, put simply, emotions drive spending and loyalty. For organizations running research programs and customer experience surveys, emotion detection technology allows them to analyse an individual's emotional reactions at the point of experience – delivering greater understanding of behavior patterns and likely future action."
Terry Lawlor, EVP Product Management at Confirmit said, "By adding emotion detection to our suite of research solutions, we're empowering our clients to delve even deeper into the behaviors of research respondents and customers. They will be able to make better business decisions, improve product and service offerings, and improve customer experience – all based on detailed emotional reactions and likely behaviors."
Emotient has embedded its technology into Confirmit's survey software, making it easy to add emotion detection to any new or existing MR, VoC or Voice of the Employee program. Respondents are seamlessly transferred during a Confirmit Horizons survey to the Emotient system for the emotion detection to be performed, and then seamlessly returned back to the survey to complete data collection.
Lawlor said, "As technology developments move forward at such a rapid pace, it's imperative that we continuously deliver the best solutions to our global client base. Emotient leads the field in emotion-aware computing and was a natural fit for our comprehensive, feature-rich solution set."
Denman concluded, "We're delighted to work with Confirmit to expand the reach of our technologies to leading research and corporate organizations and to provide them with the ability to enhance their analytical capabilities to a personal level while remaining fully scalable."
The integrated solution is immediately available. Confirmit and Emotient will share more details and demonstrate the integrated solution during an upcoming webinar scheduled for early 2016.
###
About Confirmit
Confirmit is the world's leading SaaS vendor for multi-channel Voice of the Customer, Voice of the Employee, and Market Research solutions. The company has offices in Oslo (headquarters), Chengdu, Cologne, Grimstad, London, Moscow, New York, San Francisco, Sydney, Vancouver, and Yaroslavl. Confirmit's software is also distributed through partner resellers in Madrid, Milan, Salvador, and Tokyo.
Confirmit powers Global 5000 companies and Market Research agencies worldwide with a wide range of software products for feedback / data collection, panel management, data processing, analysis, and reporting. Customers include Aurora, British Airways, BSI, Cross-Tab, Dow Chemical, GfK, GlaxoSmithKline, GMO Research, JTN Research, Keep Factor, Morehead Associates, Nielsen, Research Now, RONIN, RS Components, Sony Mobile Communications, Swisscom and The Wellcome Trust. Visit http://www.confirmit.com for more information.
About Emotient
Emotient, Inc., is the leading authority in facial expression analysis. Emotient software translates facial expressions into actionable information that helps companies make better decisions based on audience response to media, products and experiences. Emotient facial expression technology is currently available through the Emotient Analytics web service or the Emotient API. Automated emotion measurement can generate insights that increase revenue across many industries including advertising, media and entertainment, consumer goods, retail, enterprise sales, healthcare and education.
Emotient was founded by a team of six PhDs from the University of California, San Diego, who are the foremost experts in the application of machine learning, computer vision and cognitive science to facial behavioral analysis. Its proprietary, patented technology sets the industry standard for accuracy and real-time delivery of facial expression data and analysis. Emotient was named a Gartner 2014 Cool Vendor and was recognized as a 2015 TiE Top 50 Startup.