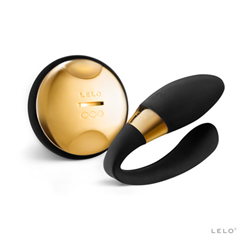 LELO's new quiz helps people find the best sex toy gifts to select for lovers, friends and, of course, themselves.
Stockholm/San Jose (PRWEB) December 11, 2015
In light of the growing trend of people purchasing sex toys as gifts, and the revelation that a whopping two thirds of females receive their first sex toy from a friend, LELO has revealed its new Personal Shopper Quiz aimed at taking the stress out of selecting the best sex toy presents.
LELO's new quiz helps people find the best sex toy gifts to select for lovers, friends and, of course, themselves. With 5 easy questions, the Personal Shopper Quiz takes the stress out of trying to find the best product and serves up some great suggestions.
The quiz can be taken at http://www.lelo.com/personal-shopper-quiz and, based on the user's answers, it serves up several award-winning products that will make the ideal naughty and nice gift this festive season.
LELO CMO, Steve Thomson said: "We recently held a live chat on our website and were delighted to realize that many of the customers we talked to were actually sitting beside their partner browsing our collection together. Many of our retailers have also seen the same thing in their stores; couples come in together looking for advice.
"A LELO is a long-term investment in pleasure for couples and with so many products on offer it can be difficult to know which one to choose. We realized it was our responsibility to help people make the right decision. Our new quiz helps to serve our fans with the most suitable LELO pleasure products based on their individual preferences, helping to empower people to understand their own sexual desires. A LELO is not just for Christmas after all, a LELO's for life."
TIANI™ 24k
The current top seller both on LELO, the TIANI™ 24k is set to be the best seller for Christmas and Valentine's Day. Sometimes the best presents we get our partner are the ones we also get to enjoy, and TIANI™ 24k is a prime example. Sealed with a 24 karat gold kiss, this vibrating couples' massager, worn during intercourse, ensures shared sensations when making love.
HUGO™
The new HUGO™ has quickly risen to be the second most popular product in LELO's entire portfolio. Whether your partner is already pro-prostate stimulation or just interested in starting to explore it, this remote-controlled prostate massager represents an entirely new way to think of men's pleasure for solo or partnered pleasure.
LILY™ 2
The LILY™ 2 is an upgrade of LELO's very first ever product and worldwide bestseller, the iconic LILY™. The new model is petite and pleasantly scented. It's an external vibe that's perfect for power queens and sex toy beginners alike and can be discreetly used when making love too.
INA Wave™
LELO's innovative WaveMotion™ rabbit-style vibrator provides a "come hither" stimulation that took the sex toy world by storm, selling out in many retailers on its launch day. With moves like you've never seen before, it's no wonder the INA Wave™ became an instant bestseller.
Note to Editors: All media inquiries can be directed to pr@lelo.com
LELO is the world's leading designer brand for intimate lifestyle products. On launching in 2003, LELO transformed the look, feel and function of how personal massagers were perceived, and now applies the same commitment to quality and innovation through bedroom accessories and soy massage candles. LELOi AB is the Swedish company behind LELO, where offices extend from Stockholm to San Jose, from Sydney to Shanghai.