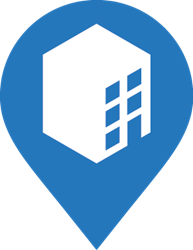 New York, NY (PRWEB) December 22, 2015
iFunding, America's largest commercial real estate crowdfunding platform for accredited investors, announced today that they raised $330K in mezzanine financing for a $2.85M senior loan mortgage. The property is located at 1706 Park Ave, in Asbury Park, New Jersey.
This $2.85M senior loan was pre-funded by iFunding and one of their strategic partners, a private investment firm located in Boca Raton, Florida. By pre-funding this opportunity, iFunding was able to secure over $3M, showing its breadth of scope in exponential growth for raising capital. iFunding was able to close this transaction in a large retail network, with investors that seek to invest in junior venture or mezzanine loan opportunities.
The deal was listed on iFunding's online real estate crowdfunding platform last week. Once the investment was live to accredited investors, the deal was funded in less than an hour through the online platform, and at the rate of $9,000 per minute.
Regional Capital Group acquired the property in October of 2015. Together they have created a strong business relationship, listing four deals on the iFunding site together this year, with anticipations for more projects to come in 2016.
Commenting on the deal, William Skelley, Founder and Chief Executive Officer of iFunding, said: "We are thrilled to bring this investment to our investors on the iFunding real estate crowdfunding platform. I am personally very pleased with how quickly we funded this deal. The team works diligently to bring the best sponsors and the best deals to the platform, and I think in this case, we have exceeded our investors expectations."
The $330K second mortgage for 1706 Park Ave will be used for renovations of the 26-unit multifamily rental property. The loan term is 3 months with 16% APR expected, paid monthly.
iFunding has a national reach in debt and equity commercial real estate investment opportunities and operates in New York, NY. Accredited investors who are interested in viewing commercial real estate investment opportunities can learn more by signing up here.
About iFunding
iFunding is a leading real estate crowdfunding platform, facilitating debt and preferred equity fundraising for properties range from multi-family residences and condominium estates, to apartment towers, hotels and resorts, single-family homes, retail locations, malls, offices, mixed-use buildings, and more. iFunding provides opportunities for accredited investors to invest in institutional-quality real estate deals, with a minimum investment of just $5,000. The company oversees deals throughout their lifespan, providing extensive information and transparency to give investors insight and oversight into their investments. It also generates financing for multi-project funds, and partners with family offices to co-fund opportunities with its individual investors. We offer flexible financing terms to real estate developers. Visit http://www.ifunding.co for more information, or connect with us on LinkedIn at http://www.linkedin.com/company/innovational-funding, on Facebook at http://www.facebook.com/iFunding , or via @inno_funding on Twitter. The phone number for investor and operator inquiries is 844-367-4386.
iFunding Contact:
Leslie Cottle
Marketing
844-367-4386 ext.3
press(at)ifunding(dot)co