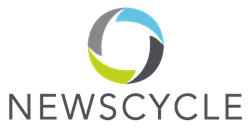 We wanted a strong partner to move into the future, and that was key to our decision to choose Newscycle. Judd Jones Director of Technology Hagadone Corporation
Bloomington, MN (PRWEB) December 15, 2015
Newscycle Solutions announces that Hagadone Corporation, a longtime Newscycle customer, is live on Newscycle Content. The Newscycle content management system project completes the second phase of an enterprise-wide initiative for Newscycle's circulation, advertising and editorial platforms at all Hagadone properties in Idaho, Montana, Washington, and Wisconsin.
The Newscycle systems at Hagadone are deployed in the Newscycle Cloud hosting environment powered by Amazon Web Services. The final phase of this project will be completed in 2016 with the implementation of Newscycle's digital content management system.
Hagadone reports that migrating and installing Newscycle's integrated product suite enables further expansion and monetization of its digital footprint as the new platform incorporates a modern infrastructure and functionality to manage all digital and print content.
"Hagadone saw the value in a unified set of content, circulation and advertising systems. Newscycle is a partner that will continue to develop and support these systems at a level which will meet our expectations," said Judd Jones, Director of Technology, Hagadone Corporation. "We wanted a strong partner to move into the future, and that was key to our decision to choose Newscycle. Making these investments in our future is critical for our long-term success, so selecting the right partner was at the top of our list when we decided to deploy Newscycle systems."
"Hagadone has always been a forward-thinking partner," said Newscycle's Chief Revenue Officer, Dan Paulus. "Installing Newscycle's software in our cloud environment provides Hagadone with better cost savings, greater fault tolerance, far more flexibility and maximum cybersecurity protection. We are proud to be part of maximizing future growth at Hagadone. The completion of the second-phase represents a lot of hard work from Hagadone and Newscycle teams. By installing Newscycle's systems, Hagadone has positioned itself to take advantage of new digital functionality developed in the editorial, circulation, and advertising systems."
Hagadone Corporation is headquartered in Coeur d'Alene, ID, USA, and serves audiences in Montana, Washington, Wisconsin and Idaho.
About Newscycle Solutions
Newscycle Solutions, which was formed by the combination of DTI, SAXOTECH, Atex AdBase and MediaSpan, delivers the most complete range of software solutions for the global news media industry, including news content management, advertising, circulation, audience, and analytics. Newscycle is a trusted technology partner serving more than 1,200 media companies with over 8,000 properties across more than 30 countries on six continents. The company is headquartered in Bloomington, MN and has U.S. offices in Florida, Michigan and Utah; with international offices in Australia, Canada, Denmark, Germany, Malaysia, Norway, Sweden, and the United Kingdom. For more information, go to: newscycle.com.
Media Contact:
Lisa Speth
Newscycle Solutions
Marketing Communications Manager
lisa.speth(at)newscycle(dot)com