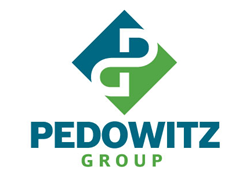 "At the SLMA we believe that sales lead management is the path to revenue management," said Jim Obermayer, President of SLMA. "Those elected teach others how to follow this complex pathway to manage revenue from marketing and sales leads."
Atlanta, GA (PRWEB) December 15, 2015
Revenue Marketing™ Agency, The Pedowitz Group (TPG), congratulates three executives for winning the Top 40 Most Inspiring in Sales Lead Management award. This is the fifth year in a row that TPG executives have been recognized for their outstanding contributions to the sales lead management profession.
Sponsored by the Sales Lead Management Association (SLMA), this peer-based contest replaces SLMA's Top 50 Most Influential listings of previous years. The Top 40 is a highly competitive award honoring professionals in four unique categories including: Lead Generation, Software & Web Apps, Marketing & Sales Management and C-Level Management.
Winners from TPG include: Debbie Qaqish, Chief Strategy Officer and Principal Partner, who won in the People in Lead Generation category; Bruce Culbert, Chief Service Officer and Principal Partner, named in the People in Software and Apps category; and Scott Benedetti, VP of Sales, who earned the Marketing & Sales Management award.
"At the SLMA we believe that sales lead management is the path to revenue management," said Jim Obermayer, President of SLMA. "Those elected are recognized as people who teach others how to follow this complex pathway to manage revenue from marketing and sales leads."
About the Sales Lead Management Association (SLMA)
The Sales Lead Management Association (SLMA) helps companies become successful in the critical business process of managing sales leads. SLMA was founded in 2007 by James W. Obermayer, Susan A. Campanale and Mark L. Friedman. A privately held organization, SLMA has a diversified business model with revenues coming from sponsors, display advertising, SLMA Radio, sponsored video webinars, newsletter advertising, sponsored cartoons, industry leader links, a speaker's directory, case studies and a blog. SLMA has 8,200 worldwide members, 300-plus articles from 60 authors, and interviews with 345 executives achieved from the SLMA weekly radio program For information, visit SLMA.
About The Pedowitz Group – Connecting Marketing to Revenue™
The Pedowitz Group, an Inc. 500 company, is the world's largest full-service Revenue Marketing™ Agency. A two time Pacesetter winner, The Pedowitz Group helps global clients transform their marketing organizations from cost centers to revenue centers by assessing and optimizing six controls: customer orientation, strategy, people, process, technology, and results. As the authority on Revenue Marketing Transformation™, the company has helped over 1,300 clients begin the journey to driving predictable, repeatable and scalable revenue results. The Pedowitz Group customers have won over 40 national awards for their Revenue Marketing excellence. For more information on how The Pedowitz Group helps clients become successful Revenue Marketers™, visit http://www.pedowitzgroup.com, call us at 855-REV-MKTG.