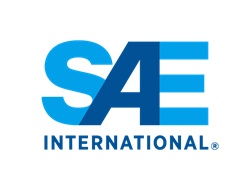 Lithium batteries are an important part of today's technology, but we need to ensure that we can transport them safely and efficiently via aircraft. - Andrew Smart, Director of Society & Industry Programs for SAE International
WARRENDALE, Pa. (PRWEB) December 17, 2015
Acting on a request by the International Civil Aviation Organization (ICAO), SAE International is creating a committee to develop a packaging performance standard for the safe shipment of lithium batteries as cargo on aircraft.
This is the first formal tasking that ICAO has issued to SAE International.
Lithium batteries can pose a significant risk during transport if they are damaged or defective, or if they are not properly designed or manufactured. Accordingly, ICAO, the International Coordination Council for Aerospace Industry Associations (ICCAIA) and the International Federation of Airline Pilots Association (IFALPA) have recommended that appropriate packaging and shipping requirements be established.
"SAE International is honored and pleased to accept this task from ICAO and help develop such an important standard for the entire aviation industry," Andrew Smart, Director of Society & Industry Programs for SAE International, said. "Lithium batteries are an important part of today's technology, but we need to ensure that we can transport them safely and efficiently via aircraft."
Formation of the new SAE International Lithium Battery Packaging Committee is underway and the initial meeting will be held virtually in January 2016. Participation on the committee is open to individuals with an interest in developing lithium battery packaging performance standards. Subject matter experts from operators, aircraft OEMs, battery manufacturers, packaging manufacturers, regulatory authorities, testing laboratories, and others are encouraged to participate. Aerospace professionals interested in the participating on the committee should contact Laura Feix, Aerospace Standards Engineer, at laura.feix(at)sae(dot)org or +1.724.799.9198.
ICAO, a UN specialized agency, works with its 191 member states, and industry groups, to reach consensus on international civil aviation Standards and Recommended Practices (SARPs) and policies in support of a safe, efficient, secure, economically sustainable and environmentally responsible civil aviation sector. ICAO uses many SAE International and other industry standards to support its work.
SAE International is a global association committed to being the ultimate knowledge source for the engineering profession. By uniting over 137,000 engineers and technical experts, we drive knowledge and expertise across a broad spectrum of industries. We act on two priorities: encouraging a lifetime of learning for mobility engineering professionals and setting the standards for industry engineering: SAE maintains over 8,500 technical standards used by global aviation industry, government and research stakeholders.