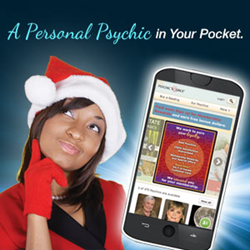 As a holiday gift to our customers, we are thrilled to provide Spanish and English versions of our website that work seamlessly on all mobile devices!
Langhorne, PA (PRWEB) December 17, 2015
Psychic Source, the most respected psychic service since 1989, has always been responsive to its customers' emotional and spiritual needs, with a large community of professional psychic Advisors providing insightful readings and guidance. And now Psychic Source is thrilled to be responsive to customers' digital needs as well!
On December 15th, just in time for the New Year, Psychic Source launched newly designed responsive versions of its website in both Spanish and English, making all of its content and services easily accessible on all cell phones and mobile devices.
"So many people do their work, shopping and social media networking on mobile devices, that naturally we wanted to make all of our psychic services and online content available in that space, as well" said Maryanne Fiedler, Marketing Director at Psychic Source. "Now customers can get chat readings, check Advisor messages and read articles on their phones or tablets," she said. "We're especially excited to provide access to our Spanish-speaking Advisors and services on a responsive platform," she added. "It's our holiday gift to our customers and all those seeking spiritual renewal and guidance in the New Year. Happy 2016!"
About Psychic Source:
Founded in 1989, Psychic Source is the nation's oldest and most respected psychic service. Psychic Source's advisors are experts in astrology, horoscopes, numerology, tarot cards, clairvoyant readings, and many other psychic disciplines. Psychic Source believes in its community of authentic Psychics and stands behind the authentic psychic readings they deliver to clients. Visit them online at http://www.psychicsource.com.
For more information, contact:
Maryanne Fiedler, Marketing Director
maryanne(at)psychicsource(dot)com
215-953-8568