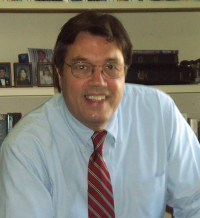 Millersville, MD (PRWEB) December 16, 2015
Dr. John S. Markel is pleased to announce the availability of advanced laser dentistry at his Millersville office. He is one of the few dentists in the country trained and certified in the use of BIOLASE WaterLase iPlus 2.0™ technology. This system delivers a specially calibrated beam of light energy that can be used in a variety of procedures to replace sharp hand instruments that are typically used by a dentist in Millersville, MD.
It is common for people to feel at least some unease over a dental visit. Anxiety may even cause a person to procrastinate about making an appointment with a dentist in Millersville, MD, or forego important procedures altogether. However, delaying treatment can lead to serious oral health issues such as severe gum disease and tooth loss. Using laser dentistry, Dr. Markel allays many of his patients' fears due to the virtually painless procedures he is able to perform with the instruments. Many procedures do not require anesthetic at all because the process is so gentle, without any of the pressure and pain caused by the drill.
Metal dental instruments must be sterilized carefully to prevent cross contamination, but the BIOLASE WaterLase iPlus 2.0™ system includes disposable, single-use fiber tips so there is no risk of infection from an improperly cleaned tool. The laser also provides the advantage of being much more precise than traditional tools, so a patient's teeth and gums are not damaged in the process of cutting away diseased tissue. Calculus and bacteria can be removed from beneath the gum line without the need to pull the gums back for access because the ultra-fine tip can be inserted between the gums and the roots of teeth to clean the affected area. New connective tissue is stimulated by the laser, which helps gums to reattach to the roots of teeth for a full recovery.
Dr. Markel is dedicated to providing his patients with the best care. Anyone seeking a dentist in Millersville, MD can learn more about the restorative and cosmetic services he provides with the BIOLASE WaterLase iPlus 2.0™ on his website.
About the Doctor:
Dr. John S. Markel is a dentist offering personalized dental care for patients in Millersville, MD. Dr. Markel and his team provide a wide range of services and are committed to high quality, professional care through the use of laser dentistry and other advanced techniques. To learn more about the services offered by Dr. Markel please visit his website at drjohnmarkel.com or call (410) 987-1600 to schedule an appointment.