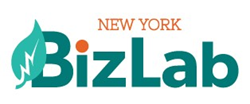 It is an honor to be a part of the Start-Up NY family of companies and the tech sector that is growing across New York State.
Schenectady, New York (PRWEB) December 17, 2015
Transfinder CEO Antonio Civitella applauded New York Governor Andrew M. Cuomo announcement that Fundabilities is joining 15 other businesses that plan to expand in or locate to New York State as a result of START-UP NY, the innovative program that establishes tax-free areas associated with colleges and universities across the state.
Fundabilities.com has developed a crowdfunding platform utilized by individuals, nonprofit organizations, clubs, schools and businesses to raise money. Users have the ability to launch and market campaigns via social media tools. End-users have the ability to donate to an individual or organization via credit card using a secure check out process. The platform was utilized by Ellis Medicine as it kicked off a $19.4 million fundraising initiative during an event at Transfinder Corp.
The tech company plans to locate in the New York BizLab tech accelerator early next year.
"It is an honor to be a part of the Start-Up NY family of companies and the tech sector that is growing across New York State," said Marco Pezzuto, Fundabilities' CEO. "We are looking forward to locating in the New York BizLab and join the other cutting-edge companies that are creating a one-of-a-kind ecosystem. 2016 will be a big year for Fundabilities."
Civitella, president and CEO of Transfinder and the founding president of the New York BizLab, said Fundabilities solves a problem for many organizations and businesses.
"Fundabilities leverages technology to help organizations raise much-needed funds in an efficient way," Civitella said. "You need an edge over traditional fundraising tactics, and Fundabilities provides that edge."
The New York BizLab now houses the most Start-Up NY companies in the Capital Region.
"Working with our partners at Schenectady County Metroplex and Schenectady County Community College, we have now attracted a total of four companies to downtown Schenectady using the Start-Up NY program," Civitella said.
Fundabilities approval into the Start-Up NY program was applauded by local officials.
"We welcome this announcement by Governor Cuomo, and are pleased that working together with SCCC and Metroplex, we've brought another growing business to Schenectady County," said Anthony Jasenski, Chairman of the Schenectady County Legislature.
Dr. Steady Moono, president of Schenectady County Community College, said Fundabilities' inclusion in the Start-Up New York program complemented the school's mission.
"SCCC is proud to partner with the County and the New York BizLab to help fulfill a core mission of the college – to create job opportunities for our students right here in Schenectady County," Moono said. "We are very pleased that the Start-Up NY Program at SCCC has achieved another success in bringing new companies and jobs to our community."
About Fundabilities
Fundabilities is a crowdfunding site that brings donors to individuals, charities, clubs, schools, businesses and others to meet fundraising goals. Fundabilities' campaign toolkit builds awareness for causes via email and social media. For more information, visit http://www.fundabilities.com.