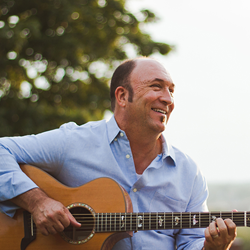 A moving video that puts everything into perspective
Charlottesville, VA (PRWEB) December 18, 2015
New Music Video Released – (Charlottesville) companies collaborate this Holiday Season to promote family values and gratitude to our Service men/women, while supporting charity along the way.
Performing songwriter John Tracy teamed up once again with Charlottesville video production company Hoopla Media to create a new music video released at JohnTracyMusic.com. John Tracy writes real music for people living real life and this Holiday Season wants to promote a message of peace, family, and deep gratitude to the service men/women who give so much defending and protecting our liberties.
John has a long history of philanthropic endeavors and felt it only fitting this Christmas to focus his efforts on reminding us of the sacrifices men and women serving in the Armed Forces make in order to keep our country safe and our freedoms protected. At this time of giving, he is proud that his art also supports Donate Life, a 501(c)3 not-for-profit alliance of national organizations and state teams across the United States committed to increasing organ, eye, and tissue donation. He donates twenty-five percent of the proceeds from his music sales to aid Donate Life in these efforts. As a registered donor himself, having lost his mentor to a liver disease before a suitable donor could be found, he is committed to helping Donate Life increase the national registry for organ, tissue and eye donors.
He is excited to announce the release of his latest music video "Silent Night," based on his adaptation of this timeless song. The video is available for viewing on his website and across multiple social media outlets including YouTube, Twitter and Facebook. In a time when there is great unrest in our world, he desired to send a message of peace and hope as we approach the beginning of a new year. With the rush of the season, we often forget the sacrifices our service members make to ensure we have silent nights and peace in our part of the world.
John partnered with Sam Kempf of Hoopla Media, who used the song as his script to tell the story of an active-duty soldier's family and their reunion just in time for Christmas. He blended scenes of community and family to compliment this song's sense of peace. John's adaptation of Silent Night brings it new life and his hope is that we will allow the spirit of the song to resonate within our hearts and souls. They are grateful to the Charlottesville-Albemarle SPCA for the use of their facilities during filming.
To say that John Tracy creates real music for people living real life might not quite sum up his original songs written with the purpose and passion to help us leave positive lasting legacies. His introspective songs of life, love and family resonate deeply within our souls. His expertise on acoustic guitar allows him to compose interesting and intricate melodies that move our feet and make our spirits lighter. John has spent hours since the age of sixteen perfecting his skill on the acoustic guitar, studying songwriting from some of the industry's best and pouring his expertise as a lyricist into each word. His songs have a resounding impact on audiences.