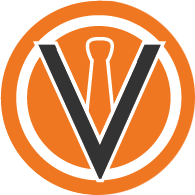 We stand by giving our customers choice, automation, and control and this is just that. It's also important to treat our customers--'tis the season for such a promotion. -- Jason Tapolci
Pittsburgh, PA (PRWEB) December 17, 2015
VoIP Innovations, a premier wholesale VoIP carrier, announced today that they began offering a holiday promotion featuring 25¢ DIDs, free porting, and no activation fees to new and current customers. The promotion will continue throughout the holiday season ending on January 31, 2016.
Jason Tapolci, President of VoIP Innovations, says, "This is an excellent opportunity to give our existing customers more control over their account management at a great price. We stand by giving our customers choice, automation, and control and this is just that." Tapolci continued, "It's also important to treat our customers--'tis the season for such a promotion."
The promotion is available to new and current customers of VoIP Innovations. Existing VoIP Innovations' customers with numbers to port in from another carrier, will also have those porting and activation fees waived. A Project Porting Specialist will be available to assist those who have more than 50 numbers to port.
New customers who are interested in this holiday promotion can sign up for a Free Trial of our BackOffice and view over 500,000 available DIDs. The DIDs are highly configurable with a range of features such as E911, CNAM, Call Forwarding, SMS, and more.
To order new DIDs for 25¢, a BackOffice account is needed. Also, please note—this discount is only applied to new DIDs being ported in from other carriers or to new DIDs ordered from VoIP Innovations. DIDs will be reflected as Tier 25.
About VoIP Innovations:
VoIP Innovations is an Inc. 5000 company that specializes in providing the largest DID and termination VoIP footprints in North America. Their network includes over 500,000 DIDs in stock in over 8,500 rate centers in the US and Canada. Recently, VoIP Innovations expanded their footprint to include DIDs in over 60 countries and now offers A-Z termination. VoIP Innovations is owned by ABG Capital and is based in Pittsburgh, PA. To learn more, please visit the VoIP Innovations Blog.