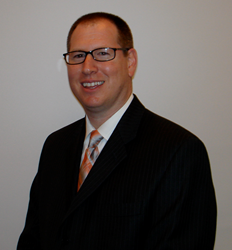 Without the direction and education I gained at University of Florida, I would have never worked in retail nor founded Enhanced Retail Solutions. -Jim Lewis, Founder and CEO of Enhanced Retail Solutions
New York, NY (PRWEB) December 22, 2015
University of Florida - Warrington College of Business Administration, one of the nation's premier business schools has elected Jim Lewis, the Founder and CEO of Enhanced Retail Solutions (ERS) to its Executive Advisory Board.
Jim graduated from University of Florida – Warrington College of Business with a BS in Business Administration. He joined JCPenney following his education and worked his way to a buyer position, managing key categories in Men's, Children's and Home Textiles. Since founding ERS, Jim has been featured in Apparel, Toy Licensing and other general publications and has conducted seminars at industry associations and trade shows such as MAGIC and The Licensing Show. He has also led sessions at several Retail Smarter Symposiums and has been a guest lecturer at the Miller Center for Retail at Warring College.
"Without the direction and education I gained at University of Florida, I would have never worked in retail nor founded Enhanced Retail Solutions," says Jim Lewis. "I am so honored and gratified to be elected to this Board."
About Enhanced Retail Solutions LLC:
Enhanced Retail Solutions is a New York based software and consulting firm specializing in Retail Analysis and Demand Planning for the manufacturer, their retail partners and licensors. ERS' state of the art software tools and consulting deliver critical data quickly, easily and cost effectively, adding over one hundred million dollars to their clients' bottom line. ERS' broad customer base includes industry leaders in the electronics, consumer products, apparel, footwear, home textile, toy, home décor, home improvement, housewares, jewelry, and food industries. For more information, visit http://www.EnhancedRetailSolutions.com.
About Miller Center for Retail at Warring College:
Located in the Warrington College of Business and working within the University of Florida community, the Miller Retail Center strives to develop tomorrow's leaders by stimulating interest in retail careers, preparing students for entry-level management, providing continuing education opportunities, facilitating communications between retailers and academics, and researching retail issues and opportunities.