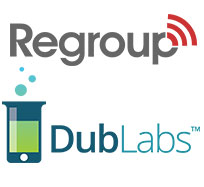 By electing to integrate their technologies, these two industry leaders are expanding the ways in which higher education institutions will be able to communicate with their students
San Francisco, CA (PRWEB) December 22, 2015
Regroup Mass Notification, the award-winning leader in emergency and mass notification technology, and DubLabs, a pioneer in helping schools unify student mobility, have entered into a new partnership.
Through this partnership, clients of DubLabs will now be able to access Regroup Mass Notification as part of DubLabs's third-party mobile app offerings. Their initial integration will allow mutual clients to send a message from Regroup's platform to DubLabs' mobile app.
By electing to integrate their technologies, these two industry leaders are expanding the ways in which higher education institutions will be able to communicate with their students.
"Schools are increasingly seeing the importance of going mobile and DubLabs is making it easier for colleges and universities to connect all their systems and services under 'one mobile roof.' As a DubLabs partner, our mutual clients will have yet another way ensure that members of their campus community are receiving alerts, especially emergency notifications," said Joe DiPasquale, Regroup's CEO.
More than 140 of DubLabs' schools have discovered that they can build more personalized relationships and proactively help students get out in front of assignments, schedules, activities and more by bringing all of their systems together into one unified mobility platform.
"We're excited to be partnering with Regroup. We were looking to align ourselves with a leader in mass notification, understanding our clients' need for a robust mass notification system that could trigger emails, text messages, social media alerts, as well as integrate with third-party systems like digital signage, PA systems, fire alarms, etc. Now they will be able to send out messages to all these channels, as well as to our mobile app, said Chis Hopkisnon, VP of Strategy and Business Development at DubLabs.
About DubLabs:
DubLabs has helped over 140 schools go mobile with school branded mobile apps integrated to any SIS, LMS, CRM and more. Students can enroll in classes, pay bills, view course assignments, discussions and grades as well as other campus life activities. Check out http://www.dublabs.com to learn more or email info(at)dublabs(dot)com.
About Regroup:
Regroup, the leading provider of Emergency and Mass Notification solutions and DRI 2015 Notification System of the Year, offers easy one-click messaging to mobile phones (text/voice), landlines, email, social media, websites and more. Regroup stands apart from other mass communication systems with its ease of use, automated messaging capabilities, seamless integration with client databases and other third-party systems, unparalleled 24/7 customer support and unlimited text/voice/email messaging.
To learn more about how Regroup's Emergency Notification System can provide rapid communications during a crisis, as well as streamline day-to-day communications, call 917-746-6776 or email inquiries(at)regroup(dot)com