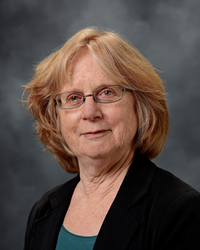 Our firm prides itself on zealous, goal-centric, advocacy in all areas of the law, including our family practice. Our hope, win or lose, is that a client leaves us in a better place than when they met us
Westwood, N.J. (PRWEB) January 05, 2016
Denbeaux & Denbeaux announces the expansion of their Family Law Practice. The group is led by Partner Marcia Denbeaux, a family law practitioner with more than 25 years' experience. Joining her are attorneys Abigail Kahl, a 2012 New Jersey Super Lawyer "Rising Star", and the firm's managing associate, Nicholas Stratton.
Mrs. Kahl previously clerked for Chief Judge John W. Bissell in New Jersey Federal District Court in Newark and practiced criminal defense law and employment litigation before coming to Denbeaux & Denbeaux's litigation department in 2011.
Mr. Stratton is a graduate of Seton Hall Law, and has quickly risen through the ranks at Denbeaux & Denbeaux. Since 2013, Mr. Stratton has been the managing associate at the firm and led the firm's foreclosure defense team before transitioning his practice to family law.
The Denbeaux team handles an array of family related cases including divorce, estate planning, custody disputes, domestic violence actions and real estate matters. "Our firm prides itself on zealous, goal-centric, advocacy in all areas of the law, including our family practice. Our goal is that at the end of any matter each client is in a better a position than when they retained this firm. This includes financially, emotionally and the client's ability to move on with his or her life " says Mrs. Denbeaux.
"Our clients come to us in some of the most exciting times of their lives, like when they buy or sell a home, and some of the absolute worst times, like when they are confronted with divorce and other intra-family disputes" reflects Mr. Stratton. "No matter the situation, good or bad, we tackle the case with the same passionate and creative problem solving approach that Denbeaux & Denbeaux has come to be known for," adds Mrs. Kahl.
Mrs. Denbeaux has been a respected member of the legal community but time constraints have limited her practice to a select few clients each year. With the addition of the dedicated advocacy of Mrs. Kahl and Mr. Stratton, Denbeaux & Denbeaux aims to bring their brand of personalized, high level legal representation to the families of New Jersey in 2016.
Denbeaux and Denbeaux, located at 366 Kinderkamack Road in Westwood, is a family operated law firm rooted in New Jersey. Since 1989 they have provided zealous advocacy for individuals, families and small to mid-sized New Jersey businesses. Areas of expertise for the firm's attorneys include financial consumer rights law, foreclosure defense, real estate closings, estate planning, family disputes, and business planning. Denbeaux & Denbeaux, aims to provide its clients with individualized representation tailored to the specific objectives of each client. To accomplish this goal the firm works with its clients to assess needs, goals and concerns, to aggressively pursue a plan of action resulting in meaningful resolution. To speak with Denbeaux & Denbeaux, call (855) 237- 7770 and set up a free initial consultation to see if they are the right legal team to advance your goals.