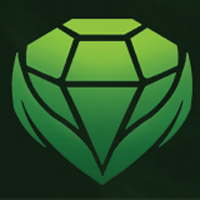 "We've got precision-engineered nutrients working with super-fast, data driven software to dramatically change how plants are grown and harvested."
Santa Rosa, CA (PRWEB) December 22, 2015
Emerald Harvest and Sunlight Supply will co-develop innovative hydroponic growing solutions that deliver larger, higher quality yields for growers.
Emerald Harvest, a cutting-edge nutrient line born and bred in California that combines high-quality mineral and all-natural, plant-based ingredients, has announced a commercial partnership with Sunlight Supply, the world's largest distributor and supplier of hydroponic nutrients, hydroponic supplies, grow lights and indoor gardening systems.
Sunlight Supply will distribute, market and sell Emerald Harvest products. However, the partnership will go beyond sales. With the intent to leverage the strengths of both companies, they will also co-develop new solutions designed to increase hydroponic harvest yields and crop quality.
"Innovation and technology are at the core of the Emerald Harvest brand. This new partnership with Sunlight Supply represents a unique opportunity in both of these areas," says Robert Higgins, CEO of Emerald Harvest. "By partnering with Sunlight Supply as our main distributor, we see enormous potential to collaborate on a number of innovative solutions that will offer tremendous benefits to the community of hydroponic growers."
The partnership's strategy includes cooperating on the further development of premium nutrients and supplements and investing in IT, cloud and big data technological solutions that have yet to be fully leveraged by the hydroponics industry.
"We are pleased to join forces with an ethical company like Sunlight Supply. We look forward to developing solutions for growers that improve yield quality and quantity while making the whole growing experience simple and easy," said Dal Banwait, Vice President of Marketing at Emerald Harvest. "And we will do it with the rapid introduction of new technologies that simplify the entire growing process—from plant propagation to nutrition and beyond."
The Emerald Harvest product line represents an attractive value to Sunlight Supply. Both companies are dedicated to improving hydroponic agriculture with unique technological solutions that increase yields and profitability.
"We believe these new technologies have the potential to change hydroponic systems' performance. I've always been committed to providing the best to growers, and we are doing that today in a powerful way," said Higgins. "The Emerald Harvest line has already redefined hydroponic nutrients. With Sunlight Supply, we intend to redefine the entire hydroponics industry."
"We are analyzing data at an astounding rate and developing solutions that will help growers make important decisions in seconds with the swipe of their finger on an app," Higgins explains. "We've got precision-engineered nutrients working with super-fast, data driven software to dramatically change how plants are grown and harvested. It's the future of truly sustainable agriculture."
###
Media Contacts
Emerald Harvest
Dal Banwait, VP Marketing
Email: dal(at)emeraldharvest(dot)co
Phone: 1.866.325.8235
http://www.emeraldharvest.co
Sunlight Supply
Trey Carskadon, Director of Marketing
Email: TCarskadon(at)sunlightsupply(dot)com
Phone: 1. 888.478.6544
https://www.sunlightsupply.com