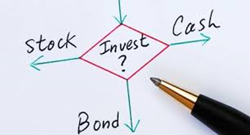 At the click of a button, the user of the program can evaluate behemoths like APPLE and GE or smaller players that are not covered widely by research analysts. The program even works for "private companies"
(PRWEB) January 01, 2016
Before making any important decisions, such as buying the stock of a company or deciding to invest in a business, investors build financial models that often take hours to put together. Advanced understanding of accounting and financial concepts, together with years of training are pre-requisites to developing effective financial modeling techniques.
The award winning Novo34 program (winner of the Morris and Miriam Pozen award) takes advantage of the fact that people make excellent judgement calls when making financial decisions, but due to the tedious nature of the exercise, are not always the most efficient when conducting the actual analysis underlying the decision making process.
Novo34 prepares the analysis for the finance professional, while providing complete control over the manipulation of the inputs and assumptions that go into making predictions. These predictions can then be used to gauge the fair value of an investment, compare the worth of one company against its peers, and to come up with views on valuation that drive important buy / sell decisions.
It takes less than a minute for the program to build models for U.S. based public companies, and includes all three statements projected out (income statement, balance sheet, and cash flow) together with integrated leveraged buyout ("LBO") and discounted cash flow analysis ("DCF").
At the click of a button, the user of the program can evaluate behemoths like APPLE and GE or smaller players that are not covered widely by research analysts. The program even works for "private companies" and can be used to evaluate targets in all stages of development (start-up to pre-IPO).
Just like there is no utility in trying to navigate using a paper map given the ubiquitous presence of GPS enabled devices, similarly, one no longer needs to have an advanced degree in accounting to decipher financial statements.
Founders Namit Setia and Rishab Dugar drew from years of experience in the financial sector to adopt a technology driven approach to bring cutting edge ideas to "all" participants in the industry.