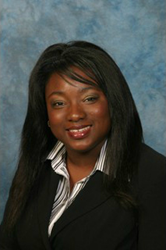 Cypress, CA (PRWEB) December 29, 2015
Launched in May 2015, Trident University International's (Trident) Culture of Research and Education (CORE) webinar series is slated to expand in January 2016 with the addition of CORE Grand Rounds.
This new component to the webinar series will bring together bachelors, masters, and doctoral students, faculty, staff, and guest speakers in an environment where parties will discuss and debate scholarly research and professional best practices. Faculty, students, guest speakers, staff, and alumni are invited to share their scholarly work as part of CORE Grand Rounds.
Spearheaded by Dr. Bernice B. Rumala, Program Director of the Ph.D. in Health Sciences, the CORE webinar series is designed to provide continuing education, skills-building techniques, and tools for academic and professional development for current and potential students, as well as alumni.
"Those who enjoy the most professional success never stop learning. That's why we created the CORE webinar series, so the Trident community has access to the newest professional and academic information, presented by the University's talented faculty," said Dr. Bernice B. Rumala.
To date, these webinars have provided a unique chance to build a professional development toolkit through presentations, discussions, and workshops with Trident's world-class faculty. Furthermore, these sessions are a platform where members of the greater Trident community can interact directly with Trident faculty.
Since the first presentation on May 19th, over 1,000 people have benefitted from this webinar series. Topics covered include "Quantitative Research Methodology," "How to Critically Review a Research Article," and "Dissertation Pitfalls: Navigating Common Issues In Your Dissertation."
Trident staff and faculty have presented subject matter important to the academic community over the course of the 13 CORE webinars to-date. Presenters include Dr. Frank Gomez, Professor in the College of Health Sciences, Dr. Angela Hegamin, Program Director of the Master of Science in Health Sciences program, and Dr. Indira Guzman, Program Director of the Ph.D. in Business Administration program.
View the upcoming CORE webinar schedule and view past presentations: https://www.trident.edu/webinars/core/
Trident, a leading 100% online post-secondary institution that offers degrees at the bachelor's, master's, and doctorate levels, is committed to its community of adult learners and over 28,000 alumni. Founded in 1998, the University is regionally accredited by the Western Association of Schools and Colleges (WASC) Senior College and University Commission.
For any media inquiries, please contact Daniel Sloan at daniel.sloan(at)trident(dot)edu.
About Trident University
Founded in 1998, Trident University International (Trident) is a leading online postsecondary university serving adult learners. Trident developed the Trident Learning Model, which employs case-based learning in an online setting to teach real-world relevant critical thinking skills to enhance the lives and careers of students. Trident offers high-quality bachelor's, master's, and doctoral degree programs, led by a qualified faculty team, over 80% of who have doctoral degrees. Visit http://www.trident.edu, Trident's Facebook page, or call at (855) 290-0290 to learn more about Trident's wide range of bachelor's, master's, and doctoral programs.