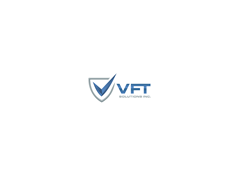 The entertaiment and broadcasting industries must all become quickly familiar with this emerging technology and more importantly proactively prepare for its affect on monetization and content protection.
(PRWEB) May 26, 2015
Please join Wayne Lonstein, Co-Founder of VFT Solutions and Special Guest, 47 Time Emmy Award Winner, Former Fox Sports President and Vice Chairman Ed Goren, for an informative webinar on the managing content, challenges and opportunities created by emerging live streaming mobile technologies Meerkat® and Periscope® on June 25, 2015 at 12:30 PM EST.
In March 2015 a new Smartphone application called "Meerkat®" was unveiled at the South by Southwest Interactive Festival. Meerkat® allows users to capture live video and audio content on their connected device and simultaneously stream it live with up to 5000 followers on Twitter® and Facebook®. Almost on its heels Twitter® acquired an application called "Periscope®" which had the same or similar capabilities and the added dimension of allowing playback of live streams.
On May 2, 2015 the Mayweather vs. Pacquiao Pay-Per-View Broadcast set sales records. At the same time it was "shared" free of charge on live streaming apps by tens of thousands of non-paying viewers costing promoters and broadcasters tens of millions of dollars in revenue. More importantly the Promoters and Broadcasters were aware of the threat but ill-prepared and unarmed with effective tools to combat a piracy tsunami.
The ramifications of this event will be far reaching and significant. Sports Content Owners, Broadcasters, Live Entertainment Venues, Promoters and Broadcasts must all become quickly familiar with this emerging threat and more importantly proactively prepare for challenges to monetization, content protection and marketing opportunities relating to this technology.
Who Should Attend?

Content Owners
Terrestrial, Cable, Satellite & Online Broadcasters
Sports Leagues
Live Entertainment Venues
Content Producers
Artists, Athletes & Promoters
To register click the link below
https://attendee.gotowebinar.com/register/8869332957562212353
About VFT Solutions:
VFT Solutions, Inc. is a technology service provider that designs and develops strategies, tactics and solutions for the ever-evolving problems of content piracy, counterfeiting, human trafficking and terror recruitment online. VFT helps content owners, brands and broadcasters preserve brand equity and protect valuable assets in a proactive fashion using proprietary technologies back by over 30 years of experience. The VFT platform is an all-encompassing method to address and challenge rampant online challenges across all cultures, platforms, and brands. The founding team is made up of leading experts in the field, dedicating most of their careers and resources to the identification and legal enforcement of anti-piracy, anti-counterfeiting, copyright infringement and law enforcement.
http://www.vft.technology