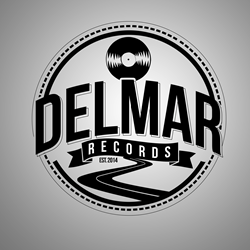 Delmar Records is hosting a launch party and meet & greet in their hometown on January 29th.
St. Louis, MO (PRWEB) January 05, 2015
Newly formed Delmar Records has wasted no time by kicking off 2015 with an aggressive beginning which started as soon as the clock struck midnight on New Year's Eve.
The ball drop on New Year's Eve signaled the release of Tef Poe's incendiary track "Gas Mask" produced by Duke Rellington. Gas Mask addresses the anger & growing pains as America is forced to address its problems with police accountability and equality for all citizens. January 1 also witnessed the release of DJ Burn One's single "This America" featuring Tef Poe & Trinidad James. This track continues with the socio-political message found in Gas Mask with Trinidad James delivering a soulful serenade over production by DJ Burn One.
T-DUBB-O, Indiana Rome, Legend Camp, and James Irwin have also come on-board with Delmar Records. T-DUBB-O released a collaborative project with Bo Dean entitled "Bruce Vs Bane" prior to joining Delmar and is also featured in The Source magazine article "Brutality On Blast" on stands now. Indiana Rome brings his successful DOPEDLRS brand with him and is already selecting tracks for his debut full-length release with Delmar Records. Legend Camp has built a strong reputation for creating inventive hip-hop sounds reminiscent of the old-school and are excited to begin work with the label. James Irwin, who previously appeared on The Voice (Seasons 4 & 5), is also kicking off his solo career with a debut release on Delmar Records before the close of 2015.
Delmar Records is hosting a launch party and meet & greet in their hometown on January 29th at The Office... appropriately located at 5917 Delmar Boulevard. The label will also be launching a Kickstarter campaign the same evening for any supporters who would like to contribute to the success of the label. The event will be a free opportunity for the public to come out, meet the owners & artists, listen to records spun by DJ Sno, and hear about what Delmar Records has planned for the future.
Delmar Records is an independent record label headquartered in St. Louis, MO. For additional information please visit http://www.Delmar-Records.com