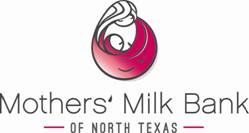 "A friend told me about milk donation. I thought it sounded like an awesome way to bless families in need, so I signed up."
Fort Worth, Texas (PRWEB) March 09, 2015
Mothers' Milk Bank of North Texas (MMBNT) has established its 38th donor milk collection site at Texas Health Harris Methodist Hospital Southwest Fort Worth, located at 6100 Harris Parkway. Equipped with a freezer, the 2nd floor postpartum unit now accepts breastmilk donations 24 hours a day, 7 days a week.
Collecting donor milk for pasteurization at Mothers' Milk Bank of North Texas is accomplished in many ways; most commonly through collection sites called milk "depots". Donors drop off frozen breastmilk to depots where it is safely stored in freezers before being transported to the milk bank. Upon arrival, frozen milk is logged into a sophisticated bar code and tracking system. Milk is then thawed, pasteurized and tested for bacteria before it is packaged and dispensed to premature and critically ill infants. 80% of donor milk is dispensed by physician prescription to hospital NICUs. 20% is dispensed by physician prescription to medically needy babies at home. MMBNT dispensed 42,323 ounces in January 2015 and almost half a million ounces in 2014.
"We know that convenience is essential for mothers and our goal is to make milk donation easy with multiple collection sites," says Amy Vickers, Executive Director of MMBNT. She adds, "Processed milk is life-saving for premature and critically ill infants. We are so grateful for the donor mothers who are willing to share their milk with the precious babies that have so much to lose without it."
One of the first donors to deliver milk to Texas Health Southwest, Amanda Pepper, explains how she became a donor, "A friend told me about milk donation. I thought it sounded like an awesome way to bless families in need, so I signed up."
Teri Wheat, RN, IBCLC, a lactation consultant for Texas Health Southwest, says, "Offering a user-friendly location for moms to drop off milk in southwest Fort Worth enables our facility to further support our local community and the sick babies who thrive on donor milk."
About Us
Mother's Milk Bank of North Texas is a 501(c)(3) non-profit organization located in Fort Worth, Texas. Founded in 2004, the milk bank dispenses pasteurized donor human milk to premature and critically ill infants when their own mother's milk isn't available. To become a donor, please email moms(at)texasmilkbank(dot)org or call 817.810.0071 or toll-free 1.866.810.0071. Learn more about milk banking at http://www.texasmilkbank.org.