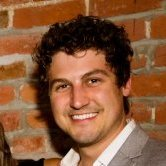 "Every day has meaning when you are changing the life of an individual. That can be transferred into a passion for recruiting, training and developing those I manage."
Shreveport, LA (PRWEB) December 16, 2015
Joel Koncinsky is an award-winning Vector Marketing division manager who is lending his considerable business expertise to helping community organizations fundraise using donated electronic devices. He's also educating people about the dangers of E-waste, urging them to recycle their phones, tablets, mp3 players and other devices instead of sending them to landfills.
In his seven-year career with Vector Marketing, Joel Koncinsky has hired, trained and developed a sales team of more than 1,000 representatives who have generated more than $3.4 million in sales of Cutco Cutlery. His office in Shreveport was the fourth in the nation for team sales in 2015.
"Seeing people grow and develop has made Vector a job that I enjoy pouring my heart and soul into daily," he says. "Every day has meaning when you are changing the life of an individual. That can be transferred into a passion for recruiting, training and developing those I manage."
In June, Koncinsky began working with Pandabit, a Shreveport, Louisiana-based electronics buyback company. Pandabit helps schools and non-profit organizations fundraise by having supporters donate their used phones, mp3 players, tablets and other electronic devices. The charitable company then shares the profits made from refurbished electronics with the fundraising organizations.
Pandabit also works to educate the public about the dangers of toxic waste from electronic equipment improperly thrown away. According to the Washington, D.C.-based Population Research Bureau, roughly 40 million metric tons of electronic waste (E-waste) are produced globally each year. Only about 13 percent of that weight is recycled, mostly in developing countries. Koncinsky says he hopes that his work with Pandabit will have a positive impact on his community and will foster an increased awareness about the importance of recycling electronics.
"I have a passion for helping people. Working with Pandabit allows me to help schools, communities, and non-profit organizations achieve goals that they couldn't accomplish without our help and financial support," the philanthropic Vector district manager said. "Every day that we can help expand someone's options for the future is a great day!"
About Vector Marketing:
Vector Marketing is the marketing and sales arm of Cutco Cutlery, a 65-year-old company with headquarters and manufacturing facilities in Olean, New York. Vector sells Cutco products through a national team of sales representatives primarily consisting of motivated college students who are trained to do in-home and virtual demonstrations on a pre-set basis. Vector Marketing has over 200 locations nationwide and works with students of all majors with any levels of professional experience.