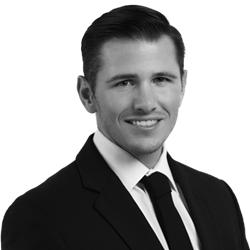 San Francisco (PRWEB) January 27, 2015
Kyle Algeo knows his way around the world of real estate and is aware that all those looking to buy a property this year are looking for opportunities to invest their money in the most beneficial way. The best way to do so is by being aware of key market information that will affect all those hoping to purchase a home. But there are some trends on the rise that Algeo knows anyone who is buying will want to be able to utilize during this process, and here are just a few that will help them out.
At the beginning of the year, real estate expert Kyle Algeo knows this often marks a fresh start and a time of change. What this means when it comes to real estate is that there are often more home owners looking to unload their property. This in turn usually leads to more and more choice properties out there going for sale more than any other time of year. There are a variety of different types of properties popping up on the market, but finding the perfect one for what is needed is the task at hand.
The real estate market is finally seeing somewhat of a bounce back after the recession hit the market during the late 2000s. Kyle Algeo shares what many out there in the process of buying don't know. When the market was at its bottom, investors decided to grab as many properties as they possibly could at these low prices, which was a smart move for them but something that made it tougher for the average person looking to buy a home.
But as the market has rebounded, there are fewer investors who are out there closing the deal and getting the homes that others have been wanting. That's why now is the time to purchase a home, but keep in mind there is another essential tip buyers should be aware of before closing the deal. Something Kyle Algeo recommends for all those hoping to buy is seeing as many options as possible before making a final decision. The changing market trends have allowed buyers to take their time, looking around for the best deal while making offers and exploring what different properties truly have to offer instead of rushing into a half-hearted choice because their simply isn't much available in their price range. For buyers, now is truly the time to pursue real estate properties before the spring and summer seasons pick up.