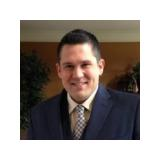 My goal is to help SMG3 make sales more efficient and thus enhance the customer experience. Michael Grudecki Director of Inside Sales, SMG3
Schaumburg, Illinois (PRWEB) July 08, 2015
Schaumburg, IL - July 8, 2015 - Strategic Mobility Group (SMG3), a leading provider and integrator of mobile technology for enterprises across North America, today announced its recent hire of Michael Grudecki as Director of Inside Sales. Michael brings nearly ten years of industry experience and nearly twenty years of sales experience to the team. He has proven his prowess for developing and training world-class sales teams for a number of corporations.
Before joining SMG3, Michael held many senior leadership positions including Senior Vice President of Sales and Marketing for Unified Barcode and RFID. While at Unified Barcode, Michael maintained accounts with annual revenues of $8.2 million, and increased revenue by 30% annually. Over the past four years, Strategic Mobility Group has grown by double and triple digits, and has won numerous awards for their customer service. Michael's primary responsibilities at SMG3 will be to lay the foundation for their inside sales and growth expansion, develop and execute strategy, and to hire talented inside sales professionals dedicated to exceptional customer service.
"What drew me to join the SMG3 team was their company culture. Their leadership is very passionate about the technology that they sell and the success of their customers and employees," says Grudecki, "My goal is to help SMG3 make sales more efficient and thus enhance the customer experience. I'd like enterprises throughout North America to think of SMG3 as a trusted advisor who helps them make the best technology decisions for the health of their business."
"We are thrilled to have Michael come on board," says Nancy Gorski, President of SMG3. "He brings experience and passion for our industry. His philosophy of building a customer centric sales team blends nicely with the core of who we are and how we operate."
About Strategic Mobility Group
Strategic Mobility Group (SMG3) is an innovative technology provider that designs and integrates mobile solutions for enterprises. We consult companies on how to operate more efficiently through the use of mobile hardware, software, professional services and support. It's our job to keep businesses up-to-date on the latest technology and provide them with innovative solutions that will maximize efficiency both inside the four walls and out. What's best is unlike other mobile technology providers, we support our customers with a suite of services: site surveys and evaluations, custom device configurations, staging/kitting, training, technical support and more. Helping businesses improve operational efficiencies and ROI is why many of the Fortune 500 companies choose SMG3 to manage their enterprise mobility needs. Learn more about us at: http://www.smg3.com