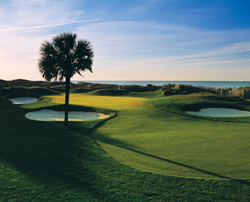 We are excited by the high quality curriculum and expert faculty planned for the Summer 2015 CME conferences.. These qualities plus beautiful locations is what sets us apart from other CME companies. -- Barbara Lyons, VP CEC
Palm Coast, Florida (PRWEB) December 02, 2014
Continuing Education Company Inc. has released the dates and locations for their live Continuing Medical Education (CME) conferences for Summer 2015. The locations include Charleston, Palm Coast, Florida and two dates at Kiawah Island, SC. In keeping with their family friendly policy, three of the four live CME meetings have single or multi-room villa accommodations with a kitchen.
According to Barbara Lyons, VP of Continuing Education Company Inc, "We are excited by the high quality curriculum and expert faculty planned for the Summer 2015 CME conferences.. These qualities plus beautiful locations is what sets us apart from other CME companies."
The 19th Annual Conference on Hypertension, Diabetes and Dyslipidemia conference has been endorsed by the American Society of Hypertension (ASH) and is an intensive 3 day educational meeting in Charleston, SC June 26-28, 2015. The 6th Annual Essentials in Primary Care has two sessions being offered, one at Kiawah Island June 29-July 3, 2015, and the other at Palm Coast, Florida July 13-17, 2015. Continuing Education Company's biggest CME conference of the year is the 23rd Annual Primary Care Conference which will also be held at Kiawah Island, SC, July 6-10, 2015.
Continuing Education Company Inc is an independent, non-profit, 501 (c)(3) continuing medical education organization. They have been developing and presenting continuing medical education programs for over 23 years. Their mission is to develop and provide educational opportunities to improve the skills and knowledge of medical and healthcare professionals. They accomplish this mission by offering American Academy of Family Physicians (AAFP) accredited CME lectures, symposia and conferences.
Educational activities are developed with the guidance of Continuing Education Company's Curriculum Advisory Committee. The committee, led by their on-staff Medical Director is comprised of physicians, pharmacists, educators who have extensive clinical and CME experience. Summer conferences are listed below. For a full 2015 schedule, visit http://www.cmemeeting.org .
19th Annual Conference on Hypertension, Diabetes & Dyslipidemia
(ENDORSED BY THE AMERICAN SOCIETY OF HYPERTENSION)
June 26-28, 2015
Charleston Marriott, Charleston, South Carolina
6th Annual Essentials in Primary Care Summer I Conference
June 29 - July 3, 2015
Kiawah Island Golf Resort, Kiawah Island, South Carolina
23rd Annual Primary Care Conference
July 6-10, 2015
Kiawah Island Golf Resort, Kiawah Island, South Carolina
6th Annual Essentials in Primary Care Summer II Conference
July 13-17, 2015
Hammock Beach Resort, Palm Coast, Florida