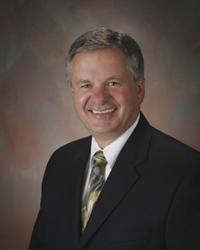 Javon Bea
Janesville, WI (PRWEB) February 24, 2015
Javon Bea Mercy CEO - Mercy Hospital and Trauma Center was first accredited in 2011. The re-accreditation is valid for three years. Heart attacks are the leading cause of death in the United States, with 600,000 people dying annually of heart disease. More than five million Americans visit hospitals each year with chest pain. The Accredited Chest Pain Center at Mercy Hospital and Trauma Center has demonstrated its expertise and commitment to quality patient care by meeting or exceeding a wide set of stringent criteria and undergoing an onsite review by a team of SPCP's accreditation review specialists.
Key areas in which an Accredited Chest Pain Center must demonstrate expertise including:
Integrating the emergency department with the local emergency medical system
Assessing, diagnosing, and treating patients quickly
Effectively treating patients with low risk for acute coronary syndrome and no assignable cause for their symptoms
Continually seeking to improve processes and procedures
Ensuring the competence and training
Maintaining organizational structure and commitment
Supporting community outreach programs
"We are extremely proud of achieving accreditation as a chest pain center once again," says Javon Bea, President and CEO of Mercy Health System. "It shows the dedication of Mercy physicians and staff in providing life-saving services to our patients."
Mercy Hospital and Trauma Center is a 240-bed, vertically integrated multi-specialty hospital in Janesville, Wisconsin has over one million patient visits annually. In 2009, it became the only level II trauma center in southern Wisconsin, making it the busiest emergency and trauma care provider in the area. It's also awarded national certifications in five critical specialties: cancer care, knee and hip joint replacement, chest pain, stroke and trauma.