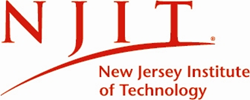 Newark, NJ (PRWEB) January 21, 2015
Michael Smullen, of Linden, has been appointed as Director of Alumni Relations at New Jersey Institute of Technology (NJIT). In his new role, Smullen will manage current programs and activities at the university as well as create new and unique engagement opportunities for alumni with diverse needs and expectations.
"We are very excited to have Michael joining us as the new Director of Alumni Relations at NJIT," said Mike Wall, Senior Executive Director of Constituent Relations at NJIT. "His leadership and experience will be great assets to our alumni and university."
Prior to his NJIT appointment, Smullen served as Executive Director of the Alumni Association at Stevens Institute of Technology and as Director of Alumni Relations at Berkeley College and Kean University. He received his B.A. in political science from Drew University.
The Alumni Association of NJIT advances the interests of the university and generates support through the development and implementation of programs, activities, and events for its alumni members and friends. The Association's goal is to facilitate success – in fostering NJIT pride, building Highlander traditions, helping alumni develop opportunities for the university's students, and acknowledging the accomplishments of NJIT graduates in our society. For more information, visit http://www.njit.edu/alumni/index.php.
About NJIT
One of the nation's leading public technological universities, New Jersey Institute of Technology (NJIT) is a top-tier research university that prepares students to become leaders in the technology-dependent economy of the 21st century. NJIT's multidisciplinary curriculum and computing-intensive approach to education provide technological proficiency, business acumen and leadership skills. With an enrollment of more than 10,000 graduate and undergraduate students, NJIT offers small-campus intimacy with the resources of a major public research university. NJIT is a global leader in such fields as solar research, nanotechnology, resilient design, tissue engineering, and cyber-security, in addition to others. NJIT ranks fifth among U.S. polytechnic universities in research expenditures, topping $110 million, and is among the top 1 percent of public colleges and universities in return on educational investment, according to Payscale.com.