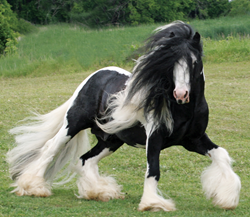 Special offers for all-natural horse & dog products are available on the Web now.
MERIDIAN, Idaho (PRWEB) November 27, 2015
Dynamite Specialty Products is bracing for another big day on the Monday after Thanksgiving. Sales of horse and dog products reached $226,000 last year - almost 14 times as high as on a typical November day.
Telephone lines will be open from 8 a.m. to 5 p.m. Mountain Standard Time, as customers across the United States take advantage of free shipping on almost all products. The only exceptions are products normally sold in bulk, such as horse and alpaca feed and large bags of dog food and cat food.
The special offer is available on Web orders now through 11:59 p.m. MST Monday at http://www.dynamitespecialty.com.
The company will bring in snacks and lunches both Monday and Tuesday, said Callie Zamzow, chief executive officer of the firm that is a sister company to the Zamzows lawn, garden and pet stores in the Boise area.
While sales are expected to taper off on Tuesday, it will be another "all-hands-on- deck" day to process Monday's orders. Processing and shipping team members will work from 6 a.m. to 6 p.m. both days.
Dynamite makes feed and nutritional products for horses, dogs and virtually every member of the animal kingdom. It normally employs four people in the call center here, and will pull in five to six employees from other areas of the company to cover phones.
Sales on the Monday after Thanksgiving have been growing rapidly, as more people turn to Internet and mail-order shopping. Totals were $90,000 in 2011, $120,000 in 2012 and $180,000 in 2013.
One of the items expected to generate the most sales this year is Dyna Pro. This probiotic is for both horses and dogs, and formulas are adjusted for the different species.
Dyna Pro, similar to yogurt and the fermented foods people eat, helps digestion by improving the substrate where healthy gut microbes flourish. Stress, travel, diet changes, vaccinations and antibiotics, among many other things, can impair colonies of healthy gut microbes in both dogs and horses and cause them to lose their appetites.
Canine Cookies, a gluten-free, hypoallergenic dog treat, also is expected to be among the best sellers. Canine Cookies were introduced four years ago when dog trainers requested a healthy treat free of wheat and corn, which are common allergens. "Too many other dog treats also have questionable ingredients, including chemical preservatives such as BHA (butylated hydroxyanisole), BHT (butylated hydroxytoluene) and ethoxyquin," Zamzow said.
A family-owned business that has specialized in nutrition for four generations, Dynamite Specialty Products makes all-natural dog food and horse feed, as well as related products for humans and virtually every other member of the animal kingdom. All Dynamite products are manufactured in the United States for better quality control.
Dynamite, with headquarters here, has more than 4,000 distributors across the country. Additional information is available at http://www.dynamitespecialty.com or by calling (800) 697-7434.