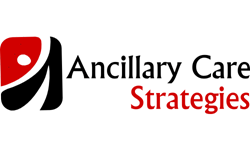 We are thrilled to offer world class improvement methods and training to our clients and others who are interested in improving all aspects of their business.
Scottsdale, AZ (PRWEB) November 03, 2015
Ancillary Care Strategies (ACS), the nationwide leader and strategic partner in managing and transforming Physical, Hand, Occupational, and Speech Therapy programs, is expanding its services with the addition of its Lean Leadership Enterprises (LLE) Division. Based upon the philosophy of the Toyota Production System (Lean), Six Sigma methodology and Process Improvement, this new division demonstrates an increased level of commitment to existing clients and leverages Ancillary Care Strategies' unique management services and expertise into additional service lines and industries.
LLE utilizes the "Lean"-Based Ancillary Care Strategies Operating System (ACSOS) and methodology to drive measurable results and excellence across all business metrics (safety, quality, delivery, human, & financials). ACSOS is a business system with turn-key tools, techniques, and methods enabling an organization to reach breakthrough change and results. Implementation of ACSOS centers on strategic analysis, formal assessments, developing human capital to enable data-driven decision making and problem-solving capability, generating efficiencies and increasing a company's value proposition.
LLE will provide services across organizations, service lines, revenue cycle, business process redesign, space and layout design, clinical practice design, Patient-Centered Medical Home (PCMH), call center excellence, and lean project planning. LLE also specializes in enterprise transformation, team and cultural development, executive "Mission Control", leader standard work, organizational structure and strategic planning. LLE's experienced team will provide training and certification courses to teach the tools, formal training in the latest in improvement methodology, effective leadership training, and certification programs tailored to meet organizational needs.
The division will be led by Laurie Fiorica, a Lean Sensei, Six Sigma Master Blackbelt and seasoned executive with more than 20 years of consulting and management experience in lean transformation and operational excellence. Fiorica has served in various executive roles across multiple industries, including ambulatory, surgical, and general healthcare industries, military, restaurant, manufacturing, and construction.
About Ancillary Care Strategies (ACS): Ancillary Care Strategies (ACS) is the nationwide leader in managing and transforming therapy programs, providing substantial Return-On-Investment for our clients. ACS-IntelliWorks Business Intelligence System and Lean-Based Ancillary Care Strategies Operating System (ACSOS) provide turn-key tools and real-time data benchmarking and reporting to drive measurable results in revenue cycle, productivity, clinical quality, and patient satisfaction. ACS is headquartered in Scottsdale, AZ with regional offices in CA, IA, NM and NY.
If you would like more information about this topic, please contact Hilary Hellman at 866.730.5842 or info@acarestrategies.com or visit http://www.ancillarycarestrategies.com
For more information on Lean Leadership Enterprises, please visit: http://www.ancillarycarestrategies.com/lean-leadership-enterprises