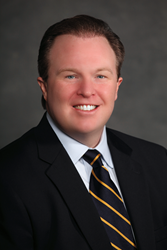 We look forward to having Bill join us on this unforgettable journey as we continue to advance excellence in public service and the public procurement profession.
Herndon, VA (PRWEB) September 27, 2015
NIGP: The Institute for Public Procurement announces William P. Shields, Jr., Executive Director for the American Society for Public Administration, has been appointed to the NIGP Governing Board effective September 17, 2015. This appointment leverages the leadership experience of two not-for-profit associations that have a rich tradition of advancing and growing public administration.
NIGP CEO Rick Grimm welcomed Shields appointment as marking a significant period in NIGP's history that "provides a unique and substantial opportunity for strategy development and collaboration between the public procurement to realize mutual goals for advancing the value of professional procurement in successful public agency administration."
As an integral member of NIGP's governing board, Shields' leadership experience and valuable insight is an important step toward adoption of public procurement coursework in higher education public administration curriculum – an area where Shields excels, having served as an adjunct professor at American University since 2000.
"We look forward to having Bill join us on this unforgettable journey as we continue to advance excellence in public service and the public procurement profession," says Grimm.
###
NIGP: The Institute for Public Procurement
Since 1944, the Institute has been developing, supporting and promoting the public procurement profession through premier educational and research programs, professional support, technical services and advocacy initiatives that benefit members and constituents. With over 15,000 professionals from more than 3,000 local, state, provincial and federal government contracting agencies across the United States, Canada and countries outside of North America., NIGP is international in its reach.
http://www.nigp.org
The American Society for Public Administration (ASPA)
Since 1939, ASPA has been the nation's most respected society representing all forums in the public service arena. It is an advocate for greater effectiveness in government – agents of goodwill and professionalism – publishers of democratic journalism at its very best – purveyors of progressive theory and practice and providers of global citizenship. ASPA leaders believe that by embracing new ideas, addressing key public service issues and promoting change at both the local and international levels, the association can enhance the quality of lives worldwide.
http://www.aspanet.org