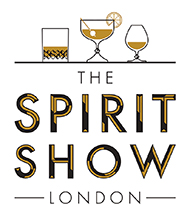 The event will showcase the complete spectrum of the UK drinks industry under one roof, and visitors will be able to talk to distillers in person, sample unlimited products, take part in professional masterclasses and buy on the day
London, UK (PRWEB UK) 31 October 2016
Running on 9 and 10 December 2016 at the Business Design Centre, Islington, the Spirit Show is the UK's first consumer show aimed at showcasing premium spirit brands. The one-hundred-plus exhibitors are predominately small premium distillers, who will have a platform to share both their product range and its provenance with visitors to the show.
For the price of their entrance, visitors will get up close and personal with distillers, sample and buy products and take part in masterclasses including mixology, blend your own gin and whiskies of the world. Tim Barton-Wines, founder of Barton's Wines & Spirits, the official retail partner for the show, says it is a long-overdue opportunity for producers to present their merchandise in a customer-specific marketplace.
"There is nothing like this anywhere," he explains. "The event will showcase the complete spectrum of the UK drinks industry under one roof, and visitors will be able to talk to distillers in person, sample unlimited products, take part in professional masterclasses and buy on the day. It's a unique opportunity to get behind the industry and access some incredible brands; the fact that we have sold almost 3000 tickets six weeks ahead of the show tells us that consumers have been waiting for this experience."
"Most of the exhibitors are small premium brands across a whole spectrum of spirits, from gin, rum and whisky to liqueurs and cocktails. It's a mix that represents the growing UK industry," says Tim. "We believe that Brexit will be a bonus for home-grown distillers. There are some interesting companies out there, producing innovative and exciting spirits. Our aim is to give them a platform and give consumers an opportunity to see and experience what's in the market."
Visitors to the event will also have access to the Spirit Show app, where they can make tasting notes, add favourites and buy on the day for to-the-door delivery after the show. As official retailer to the show, Tim expects Barton's Wines & Spirits to have a busy lead up to Christmas after the event. "As well as fulfilling all orders made at the show, we're launching Barton's premium spirit club in December, so we have exciting times ahead!"
The Spirit Show runs on 9 and 10 December 2016 at the Business Design Centre, London. For more information and ticket sales, visit http://www.thespiritshow.co.uk For information on Barton's Wines and Spirits visit http://www.bartonswinesandspirits.com
About Barton's Wines & Spirits:
Founded in 2015 by drinks expert Tim Barton-Wines, Barton's Wines & Spirits is an online retailer for luxury premium brands. In 2017, the company will roll out its membership offering; introducing members to boutique British distillers and offering home delivery on premium brands, exclusive offers, tasting boxes and distillery experiences.
Barton's Wines & Spirits is the official retailer to the inaugural Spirit Show London 2016.