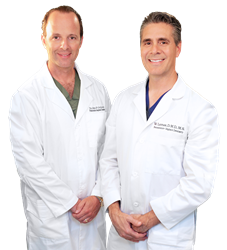 (PRWEB) January 04, 2016
Miami Dental Specialists by Gallardo and Lamas are now offering patients the KöR tooth whitening system, one of the most effective options available today for teeth whitening. The KöR tooth whitening system provides safe, predictable results for men and women, troubled with mild to severe discoloration. Benefits from the home care kit can be seen in as little as two weeks.
The KöR treatment can help even the deepest and most stubborn discoloration, including dark spots, opaque areas, geriatric color changes, Tetracycline stains and other difficult tooth blemishes.
Unmatched by any other whitening treatment on the market, the KöR system works by improving the teeth's ability to absorb oxygen. Dr. Kurthy's dual activated, tri-barrel Hydremide Peroxide formulation allows additional oxygen from the KöR gel to get deep inside of the tooth's surface, meticulously dissolving stains.
The KöR tooth whitening system begins with uniquely designed KöR-Seal™ Whitening trays. Their close seal keeps the treatment gel from leaking into the mouth, and decreasing its ability to fight stains. With more than six hours of intense whitening activity, teeth thoroughly absorb large amounts of oxygen from the gel. Compared to the short bleaching treatments found with other systems, the final results from KöR are predictably deep and encompassing, resulting in teeth that are shades whiter.
To finish the whitening process, patients will have a one-hour office visit at Miami Dental Specialists. This time will help to presently set the brighter coloration. Most patients will see bright, beautiful smile in only two weeks.
The benefits from the KöR Whitening in System are predictable. There are no limitations on acidic foods or chocolate. The consumption of wine, coffee, tea and cola are also acceptable. Occasional, at-home maintenance may be required for optimal results. KöR is safe for almost all patients and holds little chance for complications or sensitivities.
The office of Drs. Gallardo and Lamas was founded in 1994. Both Dr. Gallardo and Dr. Lamas are specialists, and each have more than 20 years of dental experience. As well as whitening assistance, they provide a range of services, including dental implants, oral surgery, wisdom teeth removal, gum depigmentation, and gum disease care.
If you are looking for whiter, brighter, healthier-looking teeth, and are interested in the KöR Whitening System, contact the office at 305.447.1447. Additionally, further product information on the product can be found by going to http://www.miamiperio.com. KöR is only available through dental professionals.
Contact:
Miami Dental Specialists by Gallardo and Lamas
2020 SW 27th Avenue
Miami, Florida 33145
305.447.1447
http://www.miamiperio.com