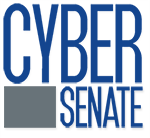 "This was the best conference focused on Cybersecurity that I've been to since last year's Cyber Senate ICS Cybersecurity conference. The material and sessions were relevant and resonated with the audience" -BAE Systems
London United Kingdom (PRWEB UK) 5 January 2016
Cyber threats are growing in frequency and capability across every industry, but none carry more consequences than those carried out against critical national infrastructure.
The global rail industry is where the Smart Grid industry was 10 years ago, now realising that through advanced connectivity and digitisation that greater levels of efficiency and optimisation can be achieved, reduction of carbon footprints and greater value can be provided to both asset owners and operators, passengers and shareholders.
The rush to next generation infrastructure however is not with out its vulnerabilities. The proliferation of machine to machine sensors, the Internet of Things and the convergence of IT and OT – two very different disciplines, has extended the attack surface dramatically for an industry historically isolated from modern day cyber threats.
Join the Cyber Senate on March 16th in London for an in-depth discussion on the advancing threat, the reality of security of our future rail networks, the absolute importance of "Security by Design," the challenges that bridging IT and OT bring in deploying enterprise facing architecture and more.
This is a unique opportunity to address key cyber issues in the design stage within the rail industry, so let us begin. A strong cyber security strategy saves lives. All stakeholders have a responsibility in ensuring the safety, reliability and stability of our Critical National Infrastructure. Information sharing is paramount in educating ourselves and the industry.