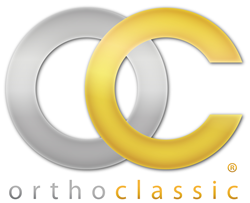 Our company is experiencing explosive growth and this new group will help us build on our forward momentum and enable Ortho Classic to sustain this rapid development and new customer acquisition.
MCMINNVILLE, Ore. (PRWEB) January 06, 2016
Ortho Classic has announced that newly appointed Vice President of Sales, Jeff Tunnell has begun assembling an experienced new sales team of Territory Sales Managers for the company.
The new Territory Sales Managers come to us with extensive orthodontic and medical device sales backgrounds with a combined 9 decades of experience in orthodontic sales alone. These industry veterans join the Ortho Classic team prepared to drive rapid sales expansion and build meaningful customer relationships.
Joining current Territory Managers; Kamal Ali (California) and Joey Breeland (Texas/Great Plains) are Brent Coles (Pacific Northwest), Scott O'Neil (Southwest), Matt Mitchell (Midwest), Marty Graham (Southeast), Paul Morrison (Southeast/East Coast), and Mike Hendricks (Northeast).
"I'm delighted to welcome all of the new Territory Managers to the Ortho Classic team," said Ortho Classic CEO, Rolf Hagelganz. "Our company is experiencing explosive growth and this new group will help us build on our forward momentum and enable Ortho Classic to sustain this rapid development and new customer acquisition."
"Our customers continually tell us that our personal connections make us stand out, and adding to the team will make us even more accessible to them." Rolf Hagelganz continued "Moving forward, we will continue to focus on our customer's success. I'm eager to see the results of this new experienced team!"
About Ortho Classic
Ortho Classic produces and distributes some of the highest quality products on the market. Manufactured in the U.S.A., high quality doesn't always have to mean a high price. From brackets to buccal tubes and elastics to instruments, Ortho Classic is your one-stop orthodontic resource in 85 countries around the world. Find out more at http://www.orthoclassic.com