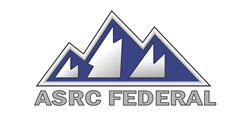 This contract will allow us to work closely with NASA in the early stages of providing accurate and timely information to stakeholders of NASA's numerous research and education programs
Beltsville, Md. (PRWEB) January 06, 2016
NASA has awarded ASRC Federal Technical Services (ASTS) the NASA Research and Education Support Services contract. ASTS will provide support services for NASA's competitive education program opportunities. NRESS is a cost-plus-fixed-fee, indefinite-delivery/indefinite-quantity contract with a maximum ordering amount of $130 million and a five-year period of performance.
"We are excited to have the opportunity to provide research and education program support to NASA under the NRESS contract," said Mark Gray, ASRC Federal president and CEO. "This contract will allow us to work closely with NASA in the early stages of providing accurate and timely information to stakeholders of NASA's numerous research and education programs."
ASTS work will include administrative, logistical and IT support for the peer review and project management activities of NASA's sponsored research and education programs. ASTS will provide research and technology development and arrange competitive education program opportunities, primarily through solicited, peer-reviewed proposals that result in grants, cooperative agreements, contracts or intergovernmental agreements. Solicitation mechanisms include NASA Research Announcements, Announcements of Opportunity, and Cooperative Agreement Notices.
About ASRC Federal
ASRC Federal comprises a family of companies that deliver engineering, information technology, logistics and technical services and solutions to U.S. civil and defense agencies. ASRC Federal companies have employees in over 40 locations across the U.S. focused on providing reliable, cost-efficient services that help government customers achieve mission success. Headquartered in Beltsville, Md., ASRC Federal is a wholly owned subsidiary of Arctic Slope Regional Corporation. For more information, please visit: http://www.asrcfederal.com