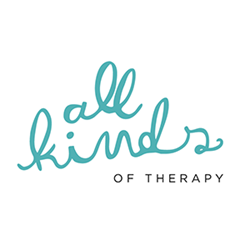 It is exciting to have 100 partners who work with troubled teens, young adults, and their families in a wide variety of treatment approaches and diagnoses
Salt Lake City, UT (PRWEB) January 11, 2016
All Kinds of Therapy (allkindsoftherapy.com) announces 100 new treatment partners in the first year of launch. The website provides the only independent, comprehensive, online directory available with the ability to compare the many treatment options side-by-side.
The website is designed for families and professionals who are in search of facts about treatment options, family support, interventionists, and clinical placement professionals for troubled teens and young adults. All advertising partners are treatment providers ranging in length of stay, approach to treatment of troubled teens, as well as young adults or family crisis. Advertising partners specialize in psychiatric assessments or treating Anxiety Disorders, Attention Deficit Hyperactivity Disorder (ADHD), Attention Deficit Disorder (ADD), Autism Spectrum Disorders (ASD), severe learning disabilities, adoption or identity related issues, internet addiction, pornography addictions or providing substance abuse treatment. Users of the website can compare treatment options like wilderness therapy vs. residential treatment vs. addiction treatment program. There are different categories for treatment on the website and users can see this by comparing weekly therapy hours, staff-to-student ratio with particular provider(s) and many other significant distinctions.
In addition to offering facts about cutting edge treatment options, the website allows users to search for Therapeutic Experts. There are different types of Therapeutic Experts like placement professionals or interventionists who assess and evaluate a client's needs and work to identify treatment options on a more nuanced level than any website or phone conversation can provide. The other type of expert is the professionals who transports a troubled teen or young adult to treatment.
"We are a comprehensive directory that includes all types of treatment with both paid and unpaid advertising partners," said Jenney Wilder, founder of the site. Basic listings are free and available to any treatment center. Because families in crisis are at the mercy of the information that they find, our goal is to show users the vast options that are out there and ask exploratory and illuminating questions of advertisers. The Professional level advertisers are located across the United States and their skills become transparent with the questions the website asks. "It is exciting to have 100 partners who work with troubled teens, young adults, and their families in a wide variety of treatment approaches and diagnoses" stated Wilder. There were 14 programs that signed up in the last five weeks of the 2015. They include Edge Learning & Wellness Collegiate Community (IL), Alpine Academy (UT), Maple Lake Academy (UT), Uinta Academy (UT), True North Wilderness (VT), Eva Carlston Academy (UT), PRN for Families (CO), RedCliff Ascent (UT), Discovery Ranch for Girls (UT), Discovery Ranch for Boys (UT), Oxbow Academy (UT), Discovery Academy (UT) and Magnolia Landing (NC). Visit allkindsoftherapy.com to get the facts treatment for troubled teens or young adults today. There are many options to help a child, teen or young adult through a phase of life, education, or be part of the family system.
About All Kinds of Therapy
All Kinds of Therapy is located in downtown Salt Lake City, UT. It is surrounded by cutting edge private pay, behavioral health and substance abuse treatment programs for troubled teens and young adults. The website provides the only independent, comprehensive online directory available with the ability to search and compare the vast options available to families in search of residential treatment options like Wilderness Therapy programs, psychiatric assessment and treatment facilities, and Therapeutic Experts. All Kinds of Therapy will donate 1% of its net income to nonprofits that they believe encompass all types of education, all types of learning, and all types of therapy.