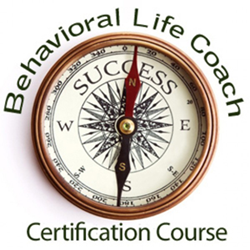 The connection between behavioral analysis and life coaching is a natural one. With DISC behavioral analysis, you learn to understand and predict motivational triggers, communication strategies, natural aptitudes, and potential obstacles to success
(PRWEB) January 09, 2016
When people look to make meaningful changes in their lives, they often need guidance to help them know where to start. This is where a life coach comes in. Life coaches specialize in helping people free themselves from the habits and routines that have been barriers to personal and professional success.
A burgeoning industry, the International Coaching Federation estimates that life coaching practices generate over $2 billion in revenue every year. With life coaches growing steadily in number, PeopleKeys today announced their plans to offer a new life coach training course that will set their graduates apart from the competition. The Behavioral Life Coach Package from PeopleKeys will train students to use DISC behavioral analysis, a method of understanding patterns of human behavior, as a foundation for their life coaching techniques. The 12-week guided study course will begin on Monday, February 1, 2016 at 7pm EST, and will grant participants the unique opportunity to become dually certified in both Life Coaching and Behavioral Analysis.
Instructor Dan Mucci is a behavioral consultant, DISC trainer, and Master Life Coach for PeopleKeys with over 25 years of experience in the field. Of the unique dual certification offered by the Behavioral Life Coach Package Mucci said, "The connection between behavioral analysis and life coaching is a natural one. With DISC behavioral analysis, you learn to understand and predict motivational triggers, communication strategies, natural aptitudes, and potential obstacles to success. All of this information is incredibly valuable to a life coach and can provide insight into a client's personality that can trigger real breakthroughs. Dual certification in behavioral analysis and life coaching lets clients know they are dealing with a life coach that has the proper training and certification, and grants the added peace of mind that they are working with a coach that has a real understanding of human behavior and the way the mind works."
In addition to 12 weeks of coaching & training from Dan Mucci, the Behavioral Life Coach package will include the following:

DISC Training Level 1: Introduction to Behavioral Analysis
DISC Training Level 2: Advanced Behavioral Analysis
Coaching 101: Comprehensive Coaching Strategies
DISC Certification
Accreditation as a Certified Behavioral Life Coach (CBLC)
Recognition from the International Coaching Federation
The Certified Behavioral Life Coach Package will teach participants to become an expert in behavioral analysis and DISC theory and train them to build a business as a successful life coach. To enroll in the 12-week Certified Behavioral Life Coaching Package, visit peoplekeys.com.
About PeopleKeys
PeopleKeys has been providing tools to measure the connection between personality and human behavior for over 30 years. PeopleKeys believes that an understanding of human behavior can be used to improve motivation, create healthy relationships, build leadership skills, strengthen career goals, and improve communication. Their DISC personality tests and behavioral analysis tools have been translated into over a dozen different languages and are sold around the world. For more information about PeopleKeys and their DISC solutions, please contact Marketing Manager Kaitlyn Miller at 330-599-5580 x113.
About DISC
Created by Dr. William Moulton Marston, DISC is a system for understanding behavior, temperament, and personality. With behavioral analysis tools such as the DISC Profile, it is possible to gain a comprehensive overview of the way that individuals think, act, and interact. DISC is the most widely used profiling tool of its kind, and is supported by decades of validation and reliability studies.