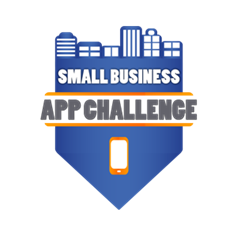 Launched in 2011, Appsbar opened up the mobile marketing category for small and medium-size businesses
Deerfield Beach, FL (PRWEB) January 07, 2016
Appsbar, the easy-to-use app building platform, is getting set to award a $100,000 Grand Prize in Small Business App Challenge.
The contest ended on Dec. 31 2015.
Designed to inspire small business owners and operators to bring their products and services to mobile platforms, the contest was launched in May of 2015 and promoted on the company's contest portal at appbusinesschallenge.com.
"It has always been our mission to empower small business and level the playing field for mobile app development," said CEO and Founder Scott Hirsch. "This opportunity to earn $100,000 reinforces our commitment to that cause. Appsbar has over a million users and we are still growing. We want to make 2016 a great year for small businesses in the mobile space."
Launched in 2011, Appsbar opened up the mobile marketing category for small and medium-size businesses by allowing them to develop and distribute mobile apps for free using the dynamic app building template at appsbar.com.
The service has since proven to be a boon for all users that were previously locked out of the mobile space because of budget constraints and lack of technical ability. Independent artists, local mom-and-pop stores, and even parents looking to consolidate soccer schedules have all benefitted from Appsbar's app building tool.
The Small Business App Challenge encourages owners and operators to get into the mobile space. The customizable apps are developed with Appsbar's free and easy-to-use app builder and allow the user to upload photos and videos of products and services for a custom app that can be shared with anyone.
Apps can be built using any mobile platform, including Android, iPhone, and Windows phones.
Appsbar's user-base has grown internationally and in 2015 surpassed over one million subscribers making it one of the most popular app building platforms in the world. In 2013 Appsbar added mobile capabilities to its offerings, allowing users to create, edit, and publish apps directly from a smartphone or tablet, making it the only app building platform with mobile build out capabilities.
The addition of a mobile version signals another innovation by the Deerfield Beach, FL firm which has been awarded 14 patents by the United States Patent and Trademark Office for mobile application development systems, the most recent coming this month for a specialized app development platform.
For more information on Appsbar's innovative and easy-to-use app building platform, visit appsbar.com.