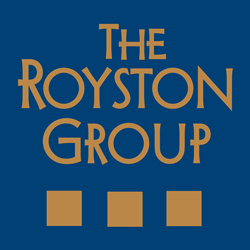 Triple net real estate in dense markets like San Francisco will continue to attract net lease investors from around the world
Los Angeles, CA (PRWEB) January 19, 2016
The Royston Group has completed the sale of a single tenant, triple net lease (NNN) BioTech research and development facility. The 20,800 square foot site, located on the San Francisco Peninsula, sold for $8.92 million. Built in 1974 and renovated several times since, the property sits on 34,761 square feet of land which is leased to a regional BioTech company.
The Royston Group's Greg Cortese and Rob Sutton represented the seller in the transaction. The buyer selected this property due to the 10 Year triple net (NNN) lease, annual rent increases and the market strength of the Bay Area MSA. The tenant has been operating at the site for over 10 years giving the company valuable access to the region's growing BioTech sector . The buyer is a private real estate investment trust based in California and the seller is a private equity firm based in Florida.
"The San Francisco Bay area is one of the most sought after real estate markets in the country, the burgeoning tech industry has led to very low vacancy rates and higher rent growth. Triple net real estate in dense markets like San Francisco will continue to attract net lease investors from around the world." said Sutton.
Greg Cortese, President of The Royston Group and Rob Sutton, Vice President specializes in the sale of single tenant net lease properties. The Royston Group is a privately held commercial real estate investment firm, founded in 1992. The company provides services for a multitude of net lease commercial property types including office, industrial, retail and medical. The firm has completed over $2 billion in real estate sales since its inception.http://www.theroystongroup.com